In semiconductor manufacturing, particle contamination throughout the whole process flow, is a significant threat to yield and hence profitability. Join this presentation to learn about the important role elastomer seals play in maintaining high yields in semiconductor manufacturing processes and how the correct sealing material helps to maintain vacuum integrity.
---
Time:
10 AM EST (7 AM PST /
4:00 PM CET)
Presented by: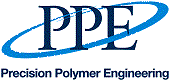 Overview
In semiconductor manufacturing, particle contamination throughout the whole process flow is a significant threat to yield and hence profitability. It's not just a matter of limiting the total number of particles but, particle size can also be a critical factor.
Key manufacturing technologies include vacuum processes such as dry etch and deposition, all of which require elastomer seals to maintain the vacuum integrity. Seals in critical locations (in direct contact with the process and in relatively close proximity to the substrate being processed) are often exposed to extremely aggressive chemistries and variable temperatures. The seal needs to be compatible with the maintenance period of the tool and should not be the limiting factor in determining mechanical intervention or labor intensive additional down time. Furthermore, the seal should not contribute to yield loss through whatever erosion by-products may be formed.
The choice of seal materials available to end users can be bewildering. Without the luxury of having test chambers or fab production equipment dedicated to testing a multitude of seal materials in the various applications, the choice becomes a potentially risky one, which involves making a change and running live product using a new seal. The effort must therefore be rewarded with a cost saving that is commensurate with the risk or resource required to carry out such a test.
In order to greatly alleviate the risk of incorrect seal choice, potentially leading to scrapped product or wasted test resource, a comprehensive study has been carried out to benchmark seal materials from the leading elastomer O-ring suppliers. The creation and maintenance of such a database serves to greatly offset the risk associated with changing a seal material in order to reduce CoC and increase profitability or competitiveness.
Key Takeaways
Learn how elastomer sealing materials can behave in different plasma conditions and gasses
Find out the importance of different filler types and filler particle dispersion in elastomer materials
Discover solutions to minimize particulation / contamination caused by elastomer seals
Understand the cost/performance ratio between perfluoroelastomers (FFKMs) and fluoroelastomers (FKMs)
Speaker
Dr Murat Gulcur
, Product Manager - Semiconductor, Precision Polymer Engineering
Murat Gulcur is responsible for developing materials and products for the semiconductor sector at Precision Polymer Engineering (PPE). He has 14 years experience in the field of elastomer technology and single molecule/organic electronics, holds a PhD degree in chemistry from Durham University (UK), has co-authored research papers in renowned journals and holds several patents.