Thermal closed-loop control systems that integrate optical pyrometers and digital SCR power controllers can collect and exchange data to automate thermal processing for industrial applications. This presentation discusses the advantages of connected thermal power and details how this can be accomplished.
---
Time:
1 PM EDT (10 AM PDT)
Presented by: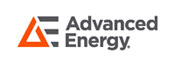 Overview
When it comes to thermal processing, greater accuracy and greater efficiency have long been the demands of industrial design engineers, manufacturing engineers, and facility managers. New thermal technologies, like non-contact optical pyrometers and digital SCR power controllers, finally satisfy those demands-and so much more. The most sophisticated digital technologies have the ability to connect to your existing network infrastructure and collect and exchange thermal data for optimized or automated control. Advanced data-logging capabilities, analytics, and resulting process insights can transform your entire production line.
Thermal closed-loop control systems integrate an optical pyrometer, a PID controller, and an SCR power controller to precisely control temperature-critical applications. Some applications-like steel manufacturing, carbon fiber production, or annealing of advanced materials such as quartz or glass-will be able to join the ranks of smart industrial management systems, boosting productivity, reducing costs, and improving yield.
In industrial applications like these, thermal closed-loop control is so accurate it eliminates the tendency to overheat a process or substrate, which results in higher efficiency and overall process improvements. Businesses, in turn, reduce costs due to greater predictability and management of energy requirements. Power factor improvements ensure unwanted power does not return to the line, minimizing or eliminating penalties from the utility. Finally, improved product quality and production times increase overall yield.
This presentation details the advantages of integrated communications and closed-loop control in thermal processes for engineers and facility managers interested in automating their applications or integrating advanced data analytics.
Key Takeaways
Understand thermal closed-loop control
Understand, in-depth, how and why pyrometers provide extremely accurate readings to ensure precision temperature regulation
Consider specification features in SCR power controllers, such as power efficiency, accuracy, reliability, I/O compatibility, connectivity, ease of integration, and overall intuitive system use
Learn how to accurately and reliably measure and control temperature in your process
Leverage data from your pyrometer and PCM as part of an enterprise-wide system and use your data for advanced analytics and control
Speakers

Mark Ritzheimer
, Thermal Instrumentation Product Manager, Advanced Energy Industries, Inc.
As product manager for thermal instrumentation at Advanced Energy (AE), Mark Ritzheimer specializes in new and emerging applications requiring precise temperature and materials control. For over ten years at AE, he has focused on all aspects of pyrometry and temperature measurement for advanced thin-film and industrial applications. Previously, he worked at FEI Company in the area of ion and electron beam microscopy systems for semiconductor applications, specializing in defect analysis on advanced semiconductor devices. He holds a BS in chemistry from Willamette University (Salem, Oregon). He can be reached at Mark.Ritzheimer@aei.com.

Robb Weeks
, Commercial Engineer, Advanced Energy Industries, Inc.
Robert Weeks is a commercial engineer for the thermal products group at Advanced Energy Industries, Inc. He previously worked for Rockwell Automation, advancing from global OEM programs manager to business development manager for the North American material handling and heavy industry OEM segments. Mr. Weeks is a United States Air Force veteran and holds a bachelor's degree in electrical engineering from Auburn University. He is an accomplished industrial automation professional with a unique blend of commercial and engineering expertise, who has represented a breadth of business industries and associations. He has served as chairman of the International Association of Baggage Systems Companies (IABSC), Safety Subcommittee, and he served on the leadership committee of the Material Handling Institute (MHI), Automation Solutions Group (ASG). He can be reached at Robert.Weeks@aei.com.