There are many challenges to be met when connecting a smart sensor through to the cloud. This presentation describes how Visible Things accelerates IoT implementation success and presents Infineon DPS310, a miniaturized digital barometric pressure sensor combining accuracy with optimized low-energy consumption and reliability across a wide pressure and temperature ranges.
---
Time:
10 AM EDT (7 AM PDT)
Presented by: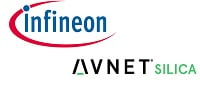 Overview
This webinar will be broadcasted at 10 am New York, 7 am Los Angeles, 4 pm Berlin.
In the world of IoT it's important to realise two worlds have to come together. The "Edge" or "embedded world", and the "IT" or "enterprise world." How do we move simple environmental data such as pressure through a complex chain of technology and infrastructure right through to something that drives behavior or a business outcome?
Because of the limitations of piezo-resistive technology, Infineon has introduced a capacitive MEMS sensing technology. Infineon's DPS310 disruptive capacitive barometric pressure sensor consists of four arrays of sensing and reference cells. This presentation presents the DPS310's key benefits, including temperature stability over a wide temperature and pressure range, low noise, and simple calibration. Attendees will also learn-through technical examples- how Avnet Silica's enterprise evaluation and development platform can seamlessly integrate smart sensors and embedded devices to accelerate IoT success.
Key Take-Aways
Understand the whole technology chain needed for IoT, not just about sensor to cloud
Discover the benefits and key advantages of Infineon capacitive barometric sensing technology
Understand who the stakeholders are in terms of security and how to make sure their requirements are designed in from the start
Speakers

John Jones
, Director of Innovation, Avnet Silica
John Jones has over 15 years' experience taking connectivity technology to market. He's supported customers across multiple markets with multiple technologies, from Bluetooth, WiFi and cellular through to specialist PMR, now LPWAN technologies. John's experience expands beyond connectivity to telecoms infrastructure and services for edge to enterprise IoT. He was co-founder of one of the first M2M virtual network operators, and is now helping define new business models for IoT support platforms.

Sampo Härkönen
, Senior Manager Pressure Sensor Marketing, Infineon Technologies AG
Sampo Härkönen Senior Manager Pressure Sensor Marketing Infineon Technologies AG M.Sc. Electrical Engineering and M.Sc. Business Administration. Sampo Härkönen works for Infineon Technologies as a Senior Manager, Pressure Sensor Marketing. He has lived in Munich, Germany since July 2014. Sampo has never liked reading long user manuals and he has always been passionate about smart phones and other consumer electronics devices which feel human and are intuitive to use. Such a great user experience is possible by using sensors that can help the device to cope with the environment. Sensors like a barometric pressure sensor can even motivate users to follow heathier life style, for example by counting the calories consumed.