Choosing the right marking and traceability solution can be an intimidating process. In this presentation, you will learn the best practices for marking and traceability. Presented by Gravotech, a manufacturer of multiple marking technologies that advises companies on the best practices to permanently mark products for identification.
---
Originally presented:
August 15, 2017
Presented by: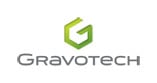 Overview
Marking and traceability requirements can be an intimidating process. Lack of compliance could mean liability issues, increased costs, steep penalties, federal prosecution, counterfeiting problems and more importantly the loss of your company's reputation.
This presentation will summarize the best practices for product marking and traceability in the manufacturing process. Working with Manufacturing Management or Integrators, we develop complete user-friendly solutions for product & device marking and tracking. Manufacturers have strict standards with regards to position, size and contents of the mark leaving no room for error. Additionally, these marks need to be resistant to the harshest of environments like acid cleaning, corrosion, biological materials, and high temperature sterilization.
All attendees will receive a complementary test mark on their product.
Gravotech has been marking products for over 78 years and has become a global resource in the identification and traceability of products. Gravotech manufactures lasers, dot peen micro-percussion, scribing and rotary machines.
Key Take-Aways
Learn why manufacturers need to mark and identify their products.
Review various permanent marking equipment and solutions.
Understand the wide range of materials products are made from and what marking solutions best permanently mark those materials
Speaker

Terri Limbach
, Senior Marketing Specialist, Gravotech, Inc.
Terri Limbach is the senior marketing specialist at Gravotech, Inc. for North America. Moving from a sales role to marketing, she has extensive knowledge of marking and engraving materials as well as marking and engraving solutions. Author and producer of the "Innovations in Laser Marking Technology" webinar and numerous articles published in engraving and marketing industry publications.