Additive manufacturing is one of the key elements of the digital factory delivering a competitive advantage for many organizations. Still, organizations struggle when implementing this disruptive technology as a production tool. This webinar will highlight best practices in delivering a digitally integrated AM factory operation and inform how it delivers not only a more efficient AM operation but changes manufacturing as we know it.
---
Time:
10 AM EDT (7 AM PDT)
Presented by: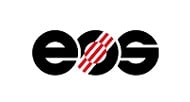 Overview
Additive manufacturing promises endless possibilities. Now, as the technology evolves and increasingly enables use cases that allow businesses to enter into serial production, organizations need to go through a transformation process to adopt these use cases successfully. The full digital integration of the technology aids this transformation but also strains the limits of current organizational experience with digitization. Even the most digital manufacturing operations aren't prepared for the agility, data cohesion and speed of additive manufacturing operations. This means that most companies aren't taking advantage of these benefits.
This webinar aims to help companies understand what they need to consider as they begin to start thinking about scaling the use of AM, and how they can benefit from going about this change strategically in their operations, and how this transformation impacts the rest of their organization. The transformation not only makes production more efficient, reliable and thus more successful, it also demonstrates what the digital factory of the future should and can look like, what benefits can be derived and what issues to look out for. In addition this transformation from a traditional factory to a digital factory includes not only technological aspects and the transformation of people, but also the implementation of AM into existing and future connected factories.
Key Take-Aways
Know the current status of additive manufacturing (AM)/3D printing and its possibilities for serial production
Understand barriers to implementing a fully digital AM factory and how pursuing it adds value to your organization
Gain familiarity of key tools & techniques used to deliver the AM factory today
Understand how your learnings from the AM factory can predict and inform the digital transformation of your entire manufacturing operation; know what the future of digital manufacturing will look like
Learn how to integrate AM into your current digital value chain
Speakers

Güngör Kara
, Director of Global Application and Consulting, EOS GmbH
Güngör Kara is a highly skilled expert in the field of industrial 3D Printing, innovation and operational excellence. In his role as Director of Global Application and Consulting he heads the global activities of the application and consulting department at EOS, the worldwide technology and quality leader for powder-based, industrial 3D Printing. Together with his team of experienced, technical consultants he has deep insights into current developments of Additive Manufacturing in multi-national enterprises and innovative start-ups and supports them to the degree they need it. Before joining EOS, he has studied mechanical engineering in Berlin and has an MBA degree from the WHU - Otto Beisheim School of Management - in Vallendar and the Northwestern University in Chicago. Mr. Kara has started his career at Philipp Morris as a Project Engineer and moved to Management and Operations Consulting where he had add more than 17 years of professional experience as an executive consultant - mostly at A.T. Kearney - in the field of operational excellence, innovation and business development.

Andre Wegner
, CEO Authentise & Digital Manufacturing Faculty, Singularity University
Andre Wegner is founder and CEO of Authentise (www.authentise.com), a leader in data-driven process automation software for additive manufacturing. He is also core digital manufacturing faculty at Singularity University in Silicon Valley. Andre is a frequent speaker on 3D Printing, the digital thread in manufacturing and opportunities for distributed manufacturing at events such as WIRED, Rapid, Open Innovations, CES and more. He has been quoted in publications such as BBC News, MIT Tech Review, Chicago Tribune, and Bloomberg. Prior to Authentise, Andre helped to create Nigeria's first equity and debt funds focused on financial inclusion, a $300m gas distribution business for West Africa, and supported capital raises in India. Andre is a graduate of St. Andrews University (M.A. - UK), ESSEC (M.Sc. - France) and Singularity University (California).