The presentation will provide an overview of the RSL10 Bluetooth Low Energy products from ON Semiconductor including block diagram overviews, key performance parameters as well as an overview and demonstration of the tools used by application developers to develop applications on RSL10.
---
Time:
10 AM EDT (7 AM PDT)
Presented by: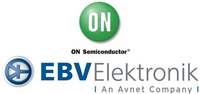 Overview
The RSL10 Bluetooth Low Energy Products from ON Semiconductor are aimed at markets and applications where low-power Bluetooth Low Energy is applicable. Key applications include wearables, IoT, consumer, automotive, and medical.
Today, there are a number of semiconductor players delivering Bluetooth Low Energy devices to the market. All devices of course need to adhere to the standard defined by the Bluetooth SIG - however, not all devices are equally applicable for the markets listed above. One key aspect of these markets is the use of batteries to power the application. Hence, there is a demand for ultra-low power wireless to ensure the longest possible battery life time. RSL10 has solidified itself as one of the lowest power Bluetooth Low Energy devices available today. Testing performed by the EEMBC has resulted in RSL10 achieving the highest ULPMark score (1090 at 3V) ever given to a Bluetooth Low Energy device leading to prolonged battery life time in most applications. Ultra-low-power current consumption combined with flexibility in the power source (wide range of battery voltages possible without the need for external components) results in system cost savings for the end-application.
The RSL10 comes with an SDK that is based on the Eclipse Tool Chain. The presentation will provide an overview and demo of the tool chain as well as other accessories such as the RSL10 USB Dongle and BLE Explorer.
RSL10 is also being applied in the IoT Development Kit from ON Semiconductor. The IoT IDK is a combined hardware and software offering that allows for easy prototyping and development of IoT applications. With the IDK, connections between sensors and the cloud can easily be prototyped.
Key Takeaways
RSL10 is the lowest power Bluetooth 5 certified chip in the industry
RSL10 currently has the highest EEMBC ULP score recorded for any product
RSL10 is the prime choice for applications where battery life time is important
RSL10 is available in a System-in-Package for easy design-in as well as QFN and WLCSP packages
RSL10 applications are easily developed through a free, downloadable, and ever evolving SDK - always find the latest version on www.onsemi.com
RSL10 is IoT ready with dedicated IoT IDK from ON Semiconductor
Speaker

Jakob Nielsen
, Senior Manager, Bluetooth Products, ON Semiconductor
Jakob Nielsen, Sr. Manager Bluetooth Products at ON Semiconductor
M.Sc.EE degree from Aalborg University, Denmark, 1997
MBA from Richard Ivey School of Business, Canada, 2012
20+ years of experience in the semiconductor industry in R&D and business management positions