Agenda
**Subject to change prior to show date
11:00 AM - 4:00 PM EST (8:00 AM - 1:00 PM PST)
Water Quality & Water Reclamation Open
Visit the many booths in the Exhibit Hall, chat with booth representatives, learn about new products, and more.
Visit the Networking Lounge and interact with other event attendees.
Visit the Resource Center and download all materials of interest.
11:30 AM - 12:30 PM EST (8:30 AM - 9:30 AM PST)
Time:
11 AM EST (8 AM PST)
Overview
Big challenges, current and future, face the global water and wastewater industry. What processes and technologies can be implemented, in both the short and long terms, to address the growing issues of affordability, availability, and sustainability?
Learn More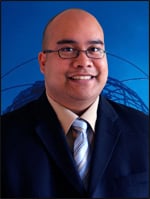 Eric Meliton
, Industry Analyst - Environmental Technologies, Frost & Sullivan
12:30 PM - 1:30 PM EST (9:30 AM - 10:30 AM PST)
Time:
12 PM EST (9 AM PST)
Overview
Water and wastewater utilities are implementing lean principles to improve organizational performance and achieve 100% regulatory compliance. Learn how you can leverage data management tools to help create a lean operations culture.
Learn More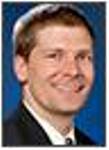 Chuck Scholpp
, Director, Integrated Information Management, Hach Company
1:30 PM - 2:15 PM EST (10:30 AM - 11:15 AM PST)
Time:
1 PM EST (10 AM PST)
Overview
A typical wastewater treatment plant (WWTP) can lower its energy cost between 15% and 30% by simply conducting and applying recommendations from an energy audit. This presentation shows how to benchmark and model your WWTP to determine if it has good energy savings potential.
Learn More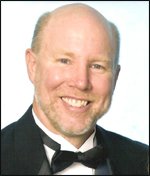 2:15 PM - 2:45 PM EST (11:15 AM - 11:45 AM PST)
Time:
2 PM EST (11 AM PST)
Overview
Addressing the global water crisis requires a fundamental change in the way we manage our water. The water utility of the 21st century must engage the consumer in active conservation by increasing the availability of information and by providing direct financial incentives for conservation.
Learn More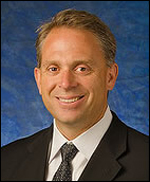 2:45 PM - 3:15 PM EST (11:45 AM - 12:15 PM PST)
Time:
2 PM EST (11 AM PST)
Overview
NSF International has developed a new standard for the treatment and reuse of both gray water and combined wastewater sources. Attendees of this presentation will learn details of ANSI/NSF 350, understand why it was developed, and discover how it differentiates between residential and commercial water reuse. In addition, the presentation will describe a Membrane Biological Reactor (MBR) that meets all requirements of the new standard.
Learn More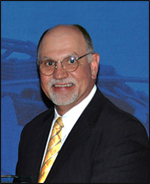 3:15 PM - 4:00 PM EST (12:15 PM - 1:00 PM PST)
Interact with Attendees and Exhibitors in the Exhibit Hall and Networking Lounge.
Presentations available On-Demand.