When it comes time to select a transformer for industrial applications, there are many choices. Cast resin dry type transformers offer a variety of advantages when environmental conditions are severe, duty and long-term operation is critical, and maintenance is minimal. Webinar attendees will learn the difference between the types, and the benefits of JST transformers.
---
Time:
11 AM EDT (8 AM PDT)
Presented by: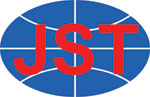 Overview
JST cast coil transformers offer the ultimate in performance and reliability while serving the most severe and demanding applications and environments. Solid cast resin construction of the primary and secondary coils have demonstrated superior capability and exceptional reliability. They offer many benefits over the standard oil types, or even some other dry type technologies using varnish insulations systems:
Low installation cost - no need for liquid containment
The ability to withstand extreme impacts, short circuit loads and other electrical faults
Imperviousness to moisture, contaminants and other hostile environments
Exceptionally long life with minimal maintenance
This presentation will cover the differences between liquid filled and dry type transformers, and then cover the different types of dry type transformers. JST's manufacturing process will also be presented - winding, casting, core cutting, final assembly and test.
Key Take-Aways
Learn the differences between types of transformers (liquid vs dry), and between different dry type transformers (VPI, VPE, cast resin)
Understand the benefits of cast resin transformers
Discover JST's company history and manufacturing process
Speaker

Richard Wolff
, Vice President of Business Development, JST Power Equipment, Inc.
Richard Wolff is an electrical engineer with over 35 years of experience in technical marketing and product design. He holds an MBA from New Hampshire College Graduate School of Business and a Bachelor's Degree in Engineering Physics from Colgate University. Mr. Wolff is engaged in all aspects of business development in JST. His unique background in large-scale manufacturing provides the firm with a capability to refine operations to meet the needs of desirable new markets. Mr. Wolff is bilingual and fluent in Chinese and English, and spent three years in Taiwan as Technical Advisor for all aspects of operations. Mr. Wolff holds a patent for applying technology associated with rectangular transmission lines to electrical interconnect products for a world leading interconnect manufacturer.