Infineon offers a set of complete power supply reference designs for Xilinx FPGAs & SoCs/MPSoC, highly optimized for flexible design. Join this webinar to learn how to select the best power device for Xilinx FPGAs based on the provided tools and software from Avnet.
---
Time:
10 AM EST (7 AM PST /
4:00 PM CET)
Presented by: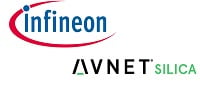 Overview
This webinar will be broadcast at 10 am New York, 7 am Los Angeles, 4 pm Berlin.
Simplicity, efficiency, reduced system size, smaller bills of material and lower Total Owner Cost: topics with whom we are confronted in our daily working lives. An elegant response to these challenges is provided by the integrated power solutions from Infineon.
Target applications include servers, storage, routers and switches, telecom base stations, digital home media, microprocessor units, field-programmable gate arrays, as well System on a Chip solutions used for mobile computing and embedded data processing. Depending on computational power, this target application may require supply currents from a few 100 mA to currents in the multiple 10 A - 50 A ranges.
Attendees of this presentation will learn how easy and simple it is, with the modern tools from Infineon, to find an easy-to-use, fully integrated and highly efficient power supply solution for the FPGAs and MPSoCs families from Xilinx.
In addition to introducing the reliability requirements of powering modern FPGAs and MPSoCs, we show you how to estimate the power consumption of the target device and how to deliver this with the latest PMICs from Infineon. Furthermore, you will get an insight into to the tool landscape and a practical example implementation as a starting point for your work.
Key Takeaways
Learn to simplify your BOM by replacing many of your standard regulators with one Infineon PMIC
Learn how updating to Xilinx newest recommendations for rail power consolidation leads to best integration and use case
Discover how to re-use your power design to cover your complete set of application with FPGAs/SoCs and ASICs
Lower total solution cost by high level integration and component reduction (35% board area reduction)
Speakers

Tony Ochoa
, Senior Technical Marketing Engineer, Infineon Technologies
Tony Ochoa has over 30 years experience in system-level solutions for Precision Analog and Power from Infineon, Analog Devices and Texas Instruments. He has been involved in key business development on joint partner reference designs as well as system solution eco-systems. He has authored several publications on signal conditioning for sensor/analog frontends and advanced power design.
Udo Blaga
, Senior Field Application Engineer, Avnet Silica
Udo Blaga has been Supplier Line Manager & Field Application Engineer Power & Analog at Avnet Silica since 2013. He focuses on technical aspects of Point of Load and IPC/IPM. He spent 12 years as a Field Application Engineer for FPGAs from Xilinx at Avnet Silica. Between 1996 and 2001, he also held quality support positions for Philips Semiconductors, and designed test systems and performed embedded flash cell analysis at Siemens HL (Infineon).