Agenda
**Subject to change prior to show date
11:00 AM - 4:00 PM EDT (8:00 AM - 1:00 PM PDT)
Alternative & Renewable Energy Open
Visit the many booths in the Exhibit Hall, chat with booth representatives, learn about new products, and more.
Visit the Networking Lounge and interact with other event attendees.
Visit the Resource Center and download all materials of interest.
11:30 AM - 12:30 PM EDT (8:30 AM - 9:30 AM PDT)
Time:
11 AM EDT (8 AM PDT)
Overview
Sustainability of wind power as an energy resource requires improvements in wind machine reliability and maintainability. Increasing power-generating uptime and reducing total cost of ownership are key objectives. Proper selection of specialty greases, pastes and oils can help modern wind turbines run with maximum availability by avoiding nonscheduled shutdowns.
Learn More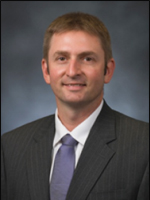 Chad Chichester
, Lubricants Application Engineer, Dow Corning Corporation, Molykote® brand Lubricants
12:30 PM - 1:00 PM EDT (9:30 AM - 10:00 AM PDT)
Time:
12 PM EDT (9 AM PDT)
Overview
This presentation covers a proposed a novel approach to utilize concentrated solar power for the generation of electrical power. Specifically, the presentation will describe the conversion of solar thermal enthalpy directly into electrical energy. Using concentrated solar power to heat a magnetohydrodynamic (MHD) plasma, we will demonstrate the feasibility of a novel pathway to achieve improved efficiencies in excess of 60%, using closely situated high-temperature superconductor permanent magnets and microchannel cooling.
Learn More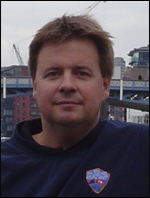 Doug Chrisey
, Professor of Physics and Engineering Physics, Tulane University, Department of Physics and Engineering Physics
1:00 PM - 1:30 PM EDT (10:00 AM - 10:30 AM PDT)
Time:
1 PM EDT (10 AM PDT)
Overview
Micro-hydropower is now a significant renewable energy resource because the world now has huge artificial water systems for irrigation and water treatment. New hydrokinetic turbines can tap these systems for power and will change the paradigm of waterworks engineering. This untapped resource creates exciting business and invention opportunities.
Learn More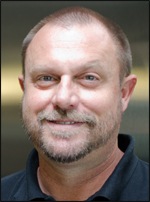 1:30 PM - 2:00 PM EDT (10:30 AM - 11:00 AM PDT)
Time:
1 PM EDT (10 AM PDT)
Overview
Ball State University is almost halfway through a project to convert the campus HVAC systems to 100% geothermal operation. This presentation will cover all aspects of the project, from feasibility studies to start-up.
Learn More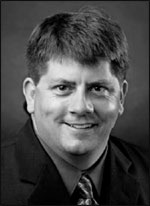 2:00 PM - 2:30 PM EDT (11:00 AM - 11:30 AM PDT)
Time:
2 PM EDT (11 AM PDT)
Overview
As the restrictions on the land application of poultry litter increase, the search for environmentally safe disposal methods have intensified. Industrial scale dry, thermophilic anaerobic digestion of poultry litter along with crop residues as feedstocks offers a solution that generates not only bio-methane fuel but also bio-fertilizers that alleviate water pollution problems.
Learn More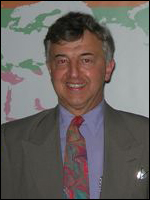 2:30 PM - 3:00 PM EDT (11:30 AM - 12:00 PM PDT)
Time:
2 PM EDT (11 AM PDT)
Overview
This presentation will review the status and prospects for grid-scale renewable energy in the U.S., particularly the Western U.S. and California. Areas covered will include current technology economics, development trends and forecasts, status of Renewable Portfolio Standards, the battle between wind and solar, and implementation obstacles at large solar plants.
Learn More
Presented by:
3:00 PM - 4:00 PM EDT (12:00 PM - 1:00 PM PDT)
Interact with Attendees and Exhibitors in the Exhibit Hall and Networking Lounge.
Presentations available On-Demand.