If you want to build secure embedded systems, you have to look at them the way a hacker does. This means integrating security in every dimension of product and system development. Join this webinar to learn how and why systems get hacked, how to build security into designs, and more.
---
Time:
12 PM EDT (9 AM PDT /
6:00 PM CEST)
Presented by: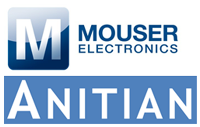 Overview
When your job is to create and build embedded systems and products, intentionally breaking your creations seems wrong. But not to a hacker. They do not see your systems and products as elegant designs that solve problems. Hackers see your product as a means to an end. When we look back over the past 20 years of cybersecurity and data breaches, almost every incident has some type of exploitation of a vulnerability--perhaps a poorly designed API or a third-party component with outdated code. This is what cybercriminals, malware writers, and state-sponsored hackers obsess over: how to break what you build. If you want to build more secure, more resilient embedded systems and products, you have to look at them the way a hacker does. This means identifying potential vulnerabilities, prioritizing security as a design requirement, and then integrating security into every dimension of system and product development. In partnership with Mouser Electronics, Anitian security experts will discuss how you can start looking at your embedded system designs and architecture the same way a hacker does. Attendees will learn how to improve development practices to integrate security at every stage.
Key Takeaways
Understand how systems get hacked

Learn ten areas of embedded systems and products that hackers focus on

Discover how to add security to the product development process
In addition to the uses and disclosures of your user profile and/or other personal information provided to IEEE GlobalSpec described in the IEEE GlobalSpec Privacy Statement, you agree that IEEE GlobalSpec may provide to Mouser Electronics your user profile and/or other personal information provided in connection with the registration of the webinar for the purpose described in the next sentence. Mouser Electronics may contact you by email or mail to provide you with marketing materials regarding products, updates, and other information. By registering you will be subscribed to Mouser's newsletters.
Speaker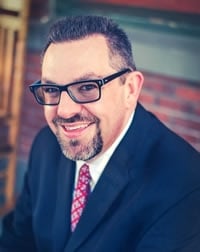 Andrew Plato
, CEO, Anitian
Andrew Plato is a 20-year veteran of the information security industry. In 1995 while working at Microsoft supporting one of the first Internet e-commerce sites, Andrew inadvertently hacked the site using a SQL injection style attack. This incident inspired Andrew to start Anitian with a mission to help people understand the complexities of protecting data and systems. Since then, Andrew has participated in thousands of security projects, authored numerous articles, and given hundreds of presentations on all matters of IT security. Andrew serves a brilliant team of security analysts and is committed to building collaborative, high-trust environments that value innovation, engagement, and accomplishment. Andrew's forthright and pragmatic views on security, risk, and compliance have made him a highly sought speaker, author, and advisor.