According to leading research firm, Gartner, nearly three million drones will be produced in 2017. While drones are often associated with hobbyist applications, commercial drone use is growing rapidly. These unmanned aerial vehicles are finding their way into agriculture, industrial, and delivery markets. Did you know that the average commercial drone has anywhere from eight to 15 sensors dedicated to the flight control system alone?
---
Sponsored by: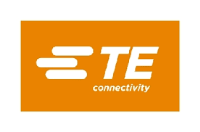 Time:
1 PM EDT (10 AM PDT /
7:00 PM CEST)
Presented by: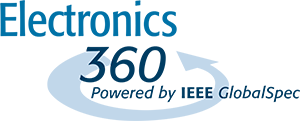 Overview
Altimeters, humidity sensors, position sensors, pressure sensors, temperature sensors, vibration sensors - these are among the numerous sensors that can be found in a commercial drone at any given moment.
Demand for commercial and consumer drones is expanding. As consumers in various markets become more familiar and savvy with drones and their growing applications, designers need to respond with evolving solutions that provide withstanding performance for investments that fly hundreds of feet in the air.
As regulations for drones increase, users also need to know that they can depend on their signals and power connectivity to keep them on the right flight path.
When it comes to selecting sensors for drone development, identifying your goals and needs is the first step to take in order to achieve desired results. (Are you measuring crop height? Are you detecting water or soil temperatures? Are you surveying land or providing aerial mapping services?)
While drone manufacturers must focus on components such as motors, durability, controllers, and camera capabilities, sensors are important and necessary components to focus on.
Join us as we take a deep-dive into sensors for commercial drones, providing you with market outlook information, sensor functionalities and capabilities, and the knowledge you'll need as engineers and drone manufacturers.
Key Takeaways
Learn about commercial drone trends and markets
Acquire quick facts about drone sensors
Discover inside knowledge about drone sensors
See what engineers and drone experts have to say about selecting sensors for drone development
Speakers

Patrick Mannion
, Founder & Director, ClariTek LLC
Patrick is an engineering and business-to-business media and communications professional who has been writing about and analyzing developments in electronics and the business of electronics for more than 25 years. Formerly vice president and brand director for UBM America's electronics group, he is now founder and director of ClariTek LLC, where he practices daily the arts of engineering and technology writer, editor, analyst and content marketing consultant. He has a passion for uncovering new ideas and technological innovations, shining a light on the people behind them, and helping engineers manage risk through informed editorial and analysis. This passion envelops the development of strategic, useful, engagement methodologies and platforms for communities, both online and face to face.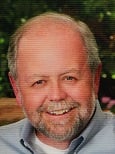 Peter Smith
, Sr Manager, Sensor Product Knowledge and Training, TE Connectivity
Pete Smith is the Sr Manager, Sensor Product Knowledge and Training at TE Connectivity (TE) Sensor Solutions. With 46 years of experience in the in the design, manufacturing, and sales of high-tech consumer and industrial products, Pete has wide-ranging expertise in all aspects of product development, training and engineering. For the last 31 years at TE, Pete has worked exclusively in the sensor technology space. His professional expertise in sensor product applications includes an in-depth understanding of how various sensors enable successful drone design.
In his current role as TE's Sr. Manager of Sensor Product Knowledge and Training, Pete serves as a TE subject matter expert, sharing his in-depth sensor knowledge with colleagues, customers, and various external groups.
Pete lives in Folsom, California and is an avid amateur drone operator.
John Minor
, Provost of Unmanned Vehicle University (UVU)
Mr. John Minor is the Provost of Unmanned Vehicle University (UVU). Previously, he served on the UVU Board of Directors and as a UVU Regional Director for the Mountain West Region. Mr. Minor has over 36 years of professional experience and retired from the U.S. Department of the Air Force after serving over 27 years in both military and civilian capacities. He is an internationally recognized subject matter expert on airborne remote sensing, airborne sensors and systems, unmanned aerial vehicles (UAVs) and UAV systems, systems engineering, and flight test and evaluation. Mr. Minor accumulated over 1500 flying hours in over 30 different aircraft types, including 400+ hours in the RF-4C and 300+ hours in the F-16B/D. As a USAF Test Pilot School's former Systems Master Instructor (1999-2003), he was responsible for developing a state of the art curricula and teaching sensors, weapons, systems, electronic warfare, directed energy, and unmanned systems theory, operations, and flight test to the next generation of USAF Test Pilots, Electronic Warfare Officers, and Flight Test Engineers. in 2014 he was honored to be selected as the IEEE Senior Engineering Manager of the Year for Region 6, Utah and Idaho.