Agenda
**Subject to change prior to show date
11:00 AM - 4:00 PM EDT (8:00 AM - 1:00 PM PDT)
Industrial Automation & Robotic Systems Open
Visit the many booths in the Exhibit Hall, chat with booth representatives, learn about new products, and more.
Visit the Networking Lounge and interact with other event attendees.
Visit the Resource Center and download all materials of interest.
11:30 AM - 12:30 PM EDT (8:30 AM - 9:30 AM PDT)
Time:
11 AM EDT (8 AM PDT /
5:30 PM CEST)
Overview
Industrial energy consumption already accounts for roughly half of the world's total delivered energy. Even so, global energy demands from this "largest end use sector" are projected to skyrocket in coming decades. In this presentation, attendees will learn how managing energy as a production resource can lead to best practices in the optimization of energy usage.
Learn More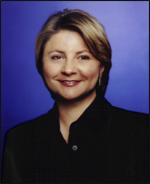 12:30 PM - 1:30 PM EDT (9:30 AM - 10:30 AM PDT)
Time:
12 PM EDT (9 AM PDT /
6:30 PM CEST)
Overview
Machine builders are continually challenged to reduce costs, increase customer value, and speed delivery. Attendees of this presentation will discover how Rockwell Automation's Connected Components solution for stand-alone machines – built around a common, free configuration and programming software package – helps achieve these business goals.
Learn More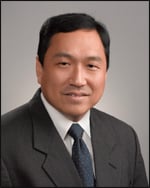 1:30 PM - 2:00 PM EDT (10:30 AM - 11:00 AM PDT)
Time:
1 PM EDT (10 AM PDT /
7:30 PM CEST)
Overview
Much has been written about the scalability, cost effectiveness, and ubiquitous nature of the cloud for accessing and using applications. This presentation will discuss specific benefits and concerns for manufacturers using real-time process data in the cloud.
Learn More
Presented by:
2:00 PM - 2:45 PM EDT (11:00 AM - 11:45 AM PDT)
Time:
2 PM EDT (11 AM PDT /
8:00 PM CEST)
Overview
New Ethernet networks allow remote I/O to be collected using high-speed modular architecture supporting different I/O types and protocols. However, with the openness of Ethernet comes risk, demanding attention of network security.
Learn More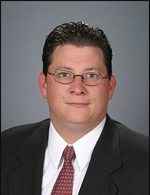 2:45 PM - 4:00 PM EDT (11:45 AM - 1:00 PM PDT)
Interact with Attendees and Exhibitors in the Exhibit Hall and Networking Lounge.
Presentations available On-Demand.