Agenda
**Subject to change prior to show date
11:00 AM - 4:00 PM EDT (8:00 AM - 1:00 PM PDT)
Plant & Facilities Engineering Open
Visit the many booths in the Exhibit Hall, chat with booth representatives, learn about new products, and more.
Visit the Networking Lounge and interact with other event attendees.
Visit the Resource Center and download all materials of interest.
11:30 AM - 12:30 PM EDT (8:30 AM - 9:30 AM PDT)
Time:
11 AM EDT (8 AM PDT)
Overview
As massive amounts of operational data come online with the ever-increasing set of advanced devices and equipment, it is more critical than ever for industrial enterprises to seize the big data opportunity. When businesses can maximize the full potential of their process data and use that insight to drive real-time improvements, they can improve their operational responsiveness and agility, using information as a competitive differentiator. Learn more…
Learn More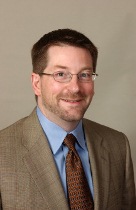 Brian Courtney
, General Manager, Industrial Data Intelligence, GE Intelligent Platforms
12:30 PM - 1:30 PM EDT (9:30 AM - 10:30 AM PDT)
Time:
12 PM EDT (9 AM PDT)
Overview
Understand the benefits and risks of cloud-based computing for SCADA systems, and learn best practices for developing a cloud-based SCADA solution.
Learn More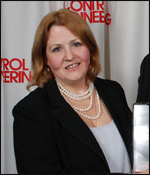 1:30 PM - 2:30 PM EDT (10:30 AM - 11:30 AM PDT)
Time:
1 PM EDT (10 AM PDT)
Overview
The amount of plant data being monitored, exchanged, and archived is growing exponentially. Accessing this data requires automation systems that are flexible and highly adaptable. Learn how automation systems are evolving from "tightly-coupled" configurations to "loosely-coupled" Internet-based systems.
Learn More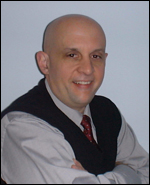 2:30 PM - 3:30 PM EDT (11:30 AM - 12:30 PM PDT)
Time:
2 PM EDT (11 AM PDT)
Overview
How does one design a high value, mission critical work environment that will be fit-for-purpose 10, 20, and even 30 years from now? First, apply lessons learned from the "Control Room of the Future" – built 10, 20, or even 30 years ago.
Learn More
Presented by:
3:30 PM - 4:00 PM EDT (12:30 PM - 1:00 PM PDT)
Interact with Attendees and Exhibitors in the Exhibit Hall and Networking Lounge.
Presentations available On-Demand.