Agenda
**Subject to change prior to show date
11:00 AM - 4:00 PM EDT (8:00 AM - 1:00 PM PDT)
Defense & Security Technology Open
Visit the many booths in the Exhibit Hall, chat with booth representatives, learn about new products, and more.
Visit the Networking Lounge and interact with other event attendees.
Visit the Resource Center and download all materials of interest.
11:30 AM - 12:30 PM EDT (8:30 AM - 9:30 AM PDT)
Time:
11 AM EDT (8 AM PDT)
Overview
EMI (Electromagnetic Interference) control in military electronic systems demands careful attention to shielding of enclosures and cables. While shielding material selection plays an important role, ineffective closures of potential openings, including vents, mating surfaces and cable connector terminations, are the principal reason for shielding failures. These factors are discussed.
Learn More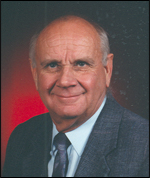 12:30 PM - 1:30 PM EDT (9:30 AM - 10:30 AM PDT)
Time:
12 PM EDT (9 AM PDT)
Overview
This presentation will describe the challenges involved in developing a skin coating to protect the faces and hands of warfighters and first responders from flash burns caused by "ballistic heat" from explosive devices and other high-thermal-flux sources. Attendees will learn about the lethal portion of the flame spectrum and the various material characteristics necessary to create an effective shielding skin coating.
Learn More

Robert Lochhead
, Director and Professor of the School of Polymers, University of Southern Mississippi
1:30 PM - 2:00 PM EDT (10:30 AM - 11:00 AM PDT)
Time:
1 PM EDT (10 AM PDT)
Overview
Unmanned system engineers are challenged to solve ever-changing mission requirements that demand the highest performance computing platform to process increasing sensor information in real time, all within strict size, weight and power constraints. This presentation will demonstrate how standards-based rugged COM Express modules and application-ready systems help to solve these challenges.
Learn More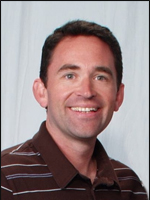 RJ Mclaren
, Manager, Product Marketing Military Business Unit, Kontron
2:00 PM - 2:30 PM EDT (11:00 AM - 11:30 AM PDT)
Time:
2 PM EDT (11 AM PDT)
Overview
Traditionally, analog functions such as ADCs, DACs, DC-DC converter controllers and PLLs could not be embedded in digital devices such as FPGAs. Now, engineers are increasing synergies and reliability by implementing some of these functions in all-digital form onboard FPGAs and ASICs for critical missions.
Learn More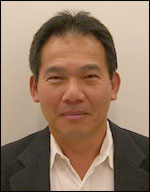 2:30 PM - 4:00 PM EDT (11:30 AM - 1:00 PM PDT)
Interact with Attendees and Exhibitors in the Exhibit Hall and Networking Lounge.
Presentations available On-Demand.