Agenda
**Subject to change prior to show date
11:00 AM - 4:00 PM EST (8:00 AM - 1:00 PM PST)
Material Handling & Supply Chain Technology Open
Visit the many booths in the Exhibit Hall, chat with booth representatives, learn about new products, and more.
Visit the Networking Lounge and interact with other event attendees.
Visit the Resource Center and download all materials of interest.
12:30 PM - 1:30 PM EST (9:30 AM - 10:30 AM PST)
Time:
12 PM EST (9 AM PST)
Overview
Technology has become the lifeblood of supply chain management today. This presentation highlights how the effective use of supply chain technology, including best-of-breed software and material handling solutions, drives competitive advantage.
Learn More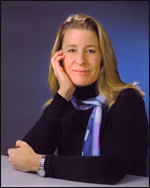 Lisa Harrington
, Associate Director, Supply Chain Management Center, Robert H. Smith School of Business, University of Maryland
1:30 PM - 2:30 PM EST (10:30 AM - 11:30 AM PST)
Time:
1 PM EST (10 AM PST)
Overview
What's your slotting strategy? If it's been a while since your last reslotting, your warehouse may be missing out on significant cost savings. This presentation will provide straight talk about the concepts of slotting optimization and discuss the nuts and bolts behind a clear slotting strategy that can increase efficiency, reduce labor costs, and improve warehouse space utilization.
Learn More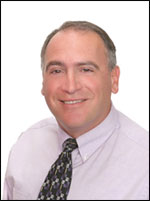 2:30 PM - 3:30 PM EST (11:30 AM - 12:30 PM PST)
Time:
2 PM EST (11 AM PST)
Overview
Discover a technology proposed as the "next step" in auto ID, "as significant as the advent of the Universal Product Code in the early 1970s." Attendees of this presentation will be learn about NU-ERA technology and the possibilities it presents for reducing the administrative overheads associated with production, warehousing, transportation, and office administration.
Learn More

3:30 PM - 4:00 PM EST (12:30 PM - 1:00 PM PST)
Interact with Attendees and Exhibitors in the Exhibit Hall and Networking Lounge.
Presentations available On-Demand.