Thin-film RTDs are one of the most robust, versatile and vibration resistant temperature sensing solutions available. Join this webinar to learn about the operation and fabrication of thin-film RTDs. The presentation will also cover TCRs, the IEC 60751 tolerance standards and several customization techniques for RTDs.
---
Originally presented:
October 16, 2018
Presented by: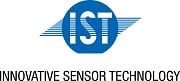 Overview
Temperature is one of the most important physical parameters measured when determining quality, accuracy and reliability of processes not only in industrial use, but also in almost all human activities. Temperature sensors are produced with different technologies to fit specific application requirements.
After reviewing the different types of temperature sensors available in today's market, webinar attendees will learn the fundamentals of thin-film resistance temperature detectors (RTDs). Thin-film RTDs are one of the most robust, versatile and vibration resistant temperature sensing solutions. We will start out by reviewing the operating principles of RTDs. We will then discuss the cleanroom fabrication procedure of the sensors, which includes processes like physical vapor deposition (sputtering), photo lithography, etching, laser trimming, welding and more.
With customers requiring better long-term stability and increased accuracy with their new applications, RTDs are produced in multiple tolerance classes. Participants will receive an in-depth overview of the IEC 60751 tolerance standards for RTDs. Customers also have differing temperature range requirements. This presentation will describe several commonly used lead materials, which enable temperature sensing on a broad range, from -200° C up to +1000° C.
The applications for temperature sensing are constantly evolving. Therefore, it is necessary to provide custom sensor solutions, suitable for unique applications. This presentation will cover some common customization techniques. These include directly welded insulated leads, inverted/perpendicular leads, metallized sensor backsides, custom TCRs and tolerances, custom housings and special passivation.
Following the presentation, we will open the floor for questions about thin-film RTD technology and the available customization options.
Key Takeaways
Understand the different types of temperature sensors on the market
Learn the primary working principles and benefits of thin-film RTDs
Explore TCRs, tolerance curves, self-heating, etc
Review the IEC 60751 RTD tolerance class standards
Learn about the RTD customization options and their benefits
Speaker

Tom Hall
, Sales Engineer, Innovative Sensor Technology USA Division
Tom Hall has 6 years of experience in sensor and actuator technology. For the past 5 years, he worked in the MEMS field, focusing on software for device design and cleanroom process optimization. More recently, Tom has joined the team at Innovative Sensor Technology USA Division as a sales engineer, primarily serving the New England region. Tom holds a degree in Mechanical Engineering from Boston University, with a concentration in Manufacturing Engineering.