Dot peen micro percussion marking is highly popular in the industrial sector. It is fast, reliable, and cost-efficient method to mark, identify, and trace products and parts. Join our panel of experts discussing the challenges and latest advancements of dot peen marking.
---
Time:
1 PM EDT (10 AM PDT /
7:00 PM CEST)
Presented by: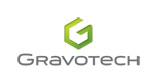 Overview
We gathered a group of dot-peen marking experts to talk about the latest innovations and how they can solve the challenges manufacturers face daily. Dot peen marking was invented by Gravotech in 1981 and since then has become a leading industrial marking method.
This technology produces deep marking without removing any material for all types of materials, from plastic to the hardest steels. Dot peen is also a cost-efficient method as it does not require any other materials or supplies.
This on-demand webinar covers dot peen benefits, challenges, and innovations like automated part sense, dot density control, improvements in user experience.
Key Takeaways
Discover new improvements in dot peen micro percussion marking
Learn the advantages to using dot peen micro percussion marking
Be inspired by examples and applications using dot peen micro percussion marking
See some innovations in industrial marking and traceability