Together with our panelists, seasoned experts in laser marking technology, we will discuss the benefits of laser marking, cover the importance of marking and traceability in manufacturing and post-manufacturing process, and the available laser marking solutions for various applications.
---
Originally presented:
October 2, 2018
Presented by: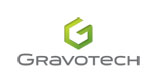 Overview
Marking and traceability is an important part of any manufacturing or maintenance process. You want to be able to trace the history of any part for various reasons, from inventory management to recalls and lawsuits.
Lasers become more and more popular in direct part making for a number of reasons. They are drastically faster than conventional marking methods like dot-peen or scribing, extremely precise, and gentle enough for sensitive plastics and electronics.
In this panel discussion, we will talk about the advantages of laser marking, discuss CO2, hybrid, green, and fiber lasers as well as their ideal applications and benefits. We will cover a few specific models, including dual-source lasers that allow you to mark multiple surfaces and materials. Then, we will discuss features like vision manager, autofocus, and other elements that are essential for automation and cost reduction in production lines. In addition, we will also talk about various laser enclosures and their benefits, as well as accessories you can add to your existing laser.
As always, we will open the floor for questions from our attendees and, hopefully, help you narrow down on the most optimized laser marking solution for your specific application and environment. On another hand, this webinar can be useful for those who would like to tune up their existing laser marking equipment and use it to its full capacity.
Whether you are curious about laser marking, considering adding a laser to your manufacturing process, or already own laser marking equipment, join us to talk lasers!
Key Takeaways
Learn about the latest laser marking technology and its benefits
Learn more about the importance of direct part marking and traceability
Discover featured laser marking machine models and how they can help you
Get you laser marking questions answered!