Agenda
**Subject to change prior to show date
11:30 AM - 4:30 PM EDT (8:30 AM - 1:30 PM PDT)
Industrial Marketing Digital Summit Open
Visit the many booths in the Exhibit Hall, chat with booth representatives, learn about new products, and more.
Visit the Networking Lounge and interact with other event attendees.
Visit the Resource Center and download all materials of interest.
12:00 PM - 12:30 PM EDT (9:00 AM - 9:30 AM PDT)
Time:
12 PM EDT (9 AM PDT /
6:00 PM CEST)
Overview
An industrial marketer's job has always been challenging, but it has become even more so in recent years. This presentation highlights why marketing is vital - and more important than ever - and how you can prove the value and worth of your department to your CEO.
Learn More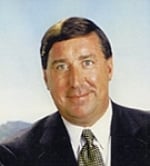 12:30 PM - 1:30 PM EDT (9:30 AM - 10:30 AM PDT)
Time:
12 PM EDT (9 AM PDT /
6:30 PM CEST)
Overview
Social media has become part of the industrial marketing equation. Attend this panel discussion to hear how companies like Edmund Optics, DuPont, and Indium Corporation are using social media in their marketing efforts.
Learn More
Presented by:
1:30 PM - 2:00 PM EDT (10:30 AM - 11:00 AM PDT)
Time:
1 PM EDT (10 AM PDT /
7:30 PM CEST)
Overview
Get the results from GlobalSpec's latest Industrial Marketing Trends Survey and understand how this most recent data may impact your marketing initiatives.
Learn More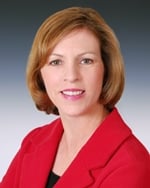 Chris Chariton
, Senior Vice President, Product Management and Supplier Marketing, GlobalSpec, Inc.
2:15 PM - 3:15 PM EDT (11:15 AM - 12:15 PM PDT)
Time:
2 PM EDT (11 AM PDT /
8:15 PM CEST)
Overview
Today marketing is responsible for bringing in more leads than it ever has before. This presentation will help you effectively generate more leads and increase sales. Discover three ways to increase sales and four right things to do to generate leads.
Learn More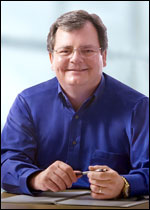 3:30 PM - 4:00 PM EDT (12:30 PM - 1:00 PM PDT)
Time:
3 PM EDT (12 PM PDT /
9:30 PM CEST)
Overview
Content is king - How marketing your knowledge assets can position your company as a valued solution partner and thought leader to customers and prospects. This presentation will show how to leverage what you already know by capitalizing on your organization's existing resources to deliver messaging that engages your audience and drives leads.
Learn More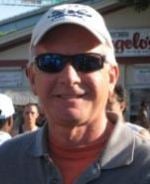 Dale Reeves
, Manager Global eBusiness & Marketing, TE Connectivity - AD&M
4:00 PM - 4:30 PM EDT (1:00 PM - 1:30 PM PDT)
Interact with Attendees and Exhibitors in the Exhibit Hall and Networking Lounge.
Presentations available On-Demand.