Manufacturing facilities are under increasing pressure to reduce energy costs, improve productivity, and increase profitability. Learn what you can do to lower the energy costs of your plant's largest energy consumers.
---
Time:
2 PM EDT (11 AM PDT)
Presented by: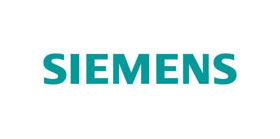 Overview
According to the U.S. Department of Energy, industrial motors, drives and gearboxes consume more than two-thirds of the country's industrial electricity. Improving the energy efficiency of these products requires careful analysis of each component's role in the overall system, looking for hidden factors that may affect performance. In this webinar, experts in motor, drive, and gearbox technology provide practical steps for investigating energy-intensive applications and identifying improvement opportunities. In addition, attendees will learn how efficiency improvements can deliver a return-on-investment in as little as six months. Finally, various rebates and financial incentives will be reviewed to ensure participants understand potential funding options that make executing identified improvements possible. Learn what you can do to lower your energy costs where it matters most.
Key Take-Aways
Learn how an industrial partner with expertise from power grid to motor shaft can help you improve system-wide energy efficiency
Understand why failure to consider the entire application may result in better performance from one component, but may not improve overall efficiency
Discover why pumps, fans and compressors often represent the best opportunities for quick energy savings
Learn about financing options that help pay for energy efficiency projects with little or no initial cost, using the savings generated
Speakers

Craig Nelson
, Product Marketing Manager, Siemens Industry, Inc. - Solutions, Automation and Drive Technologies
Craig Nelson is Product Marketing Manager for SINAMICS high performance servo and vector drives, part of Siemens Industry's Motion Control Business located in Norcross, GA. The 20-year Siemens veteran has held engineering positions in the field as well as system design, bringing his expert knowledge of AC and DC drives to a wide range of industry applications.

Marv Thomas
, Products Manager, Siemens Industry, Inc. - Solutions, Automation and Drive Technologies
Marv Thomas, Products Manager, has been with Siemens 40 years and is currently located in Little Rock, AR. His areas of expertise include low- and medium-voltage NEMA motors, IEC motors, plus motor control and control circuit devices. His current responsibilities include product engineering, application engineering, field service, product testing and customer service.

Tim Gauer
, Product Marketing Manager, Siemens Industry, Inc. - Solutions, Automation and Drive Technologies
Tim Gauer is the Product Marketing Manager for Standard Gear Units and Couplings in the Mechanical Drive business unit. Joining Siemens in 2011, Gauer is responsible for application engineering, proposal generation, and assembly localization for the factory located in Elgin, IL. He has 18 years of experience in gear and driveline technology, primarily in the mobile construction equipment industry.