Join this webinar to learn how ST has extended its portfolio of STSPIN monolithic motor drivers introducing two new series of monolithic drivers and a new series of system in package solutions.
---
Time:
10 AM EDT (7 AM PDT /
4:00 PM CEST)
Presented by: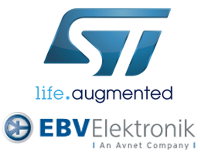 Overview
Motor control represents both a significant part of the ongoing Industry 4.0 transformation and a continuously increasing area in consumer applications. In both cases low voltage solutions have important roles. In the industrial automation arena we have motors powered by the 24V DC industrial bus, in consumer application we have an increasing numbers of battery powered solutions and - as a consequence - new coming possibilities for motion control. These ongoing changes require new solutions: either as continuous improvement of existing topologies and as new solutions/ partitioning proposals, made possible by new silicon and package technologies. Webinar attendees will learn what ST has been working on and developing in the last few years to address those needs, namely the latest performances that can be reached with new monolithic driver technologies - addressing smaller and smaller application with strong constrain about efficiency - and even more in case of battery powered application in term of battery life. On the other hand, improved packaging technologies have made an all-in-one solution available at a reasonable cost, to more industrial customers than ever before. The presentation then explains how the tool chain can enable not only a very fast evaluation of ST products, but less time to project leveraging on a variety of hardware tools, firmware solutions and easy to use interfaces that allow easy entry.
Key Takeaways
Gain an understanding of all the the building blocks for motor drivers applications
Have a clear picture of the comprehensive package of development tools (HW & FW) that is needed to support the above

See how far the new development tools can support both technologies and architectures in all motor control application
Speaker

Francesca Sandrini
, Technical Marketing Manager, STMicroelectronics
Francesca Sandrini has 20 years experience in taking new silicon technologies to the market in the industrial industry, focusing mainly on analog and power. For the last two years she has been focusing on low voltage motor control solution in industrial applications. She is marketing manager responsible for motor control ASSP for European market.