Register for this webinar and go wireless - at faster speed, with maximum convenience, and without security leaks. Learn about key market standards and the development of efficient and safe designs, while getting deeper insights about the inductive transmitter solutions for smartphone charging and Infineon's Qi-certified solutions.
---
Time:
10 AM EST (7 AM PST /
4:00 PM CET)
Presented by: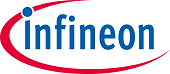 Overview
Imagine a world without tangled cables! At home, in the car, or on the go, wireless charging will heavily influence our daily lives in the coming years and will be used to charge various applications such as smartphones, wearables, tablets, notebooks, multicopters, service robots, etc.
Wireless power transfer is not a trivial endeavor. Customers want more spatial freedom and higher power ratings. OEMs want smaller form factors, high efficiencies, a certified and safe product, good heat management, and, last but not least, low cost. All this makes engineering more challenging.
Register for this webinar and learn what is needed to meet the expectations and develop safe and efficient wireless charging designs at the fastest speed, with maximum convenience and without security leaks.
Infineon's wireless charging experts Verena Lackner, Daniel Makus, and Nicholas Croudace will take you on this journey and guide you through a broad selection of semiconductors, such as MOSFETs, driver ICs, microcontroller units with software, security solutions, voltage regulators and dedicated automotive qualified components, and reference designs to address the leading standards (inductive and resonant) in the market. They will also introduce you to current wireless charging technology and give you insights about the market and upcoming inductive transmitter solutions for wireless smartphone charging, as well as present an introduction to Infineon's Qi-certified security chip.
Register for a webinar and go wireless with Verena, Daniel, and Nicholas!
Key Takeaways
Get a basic understanding about wireless charging and its market
Know the relevant Infineon offerings for inductive and resonant
Discover deeper insights into Infineon´s industrial and automotive qualified Qi-transmitter offerings for charging smartphones
Learn more about safe charging experience Qi-certified security solution from Infineon
Speakers

Verena Lackner
, Global Application Marketing Manager for Wireless Charging for Consumer, Infineon Technologies AG
Verena Lackner is a Global Application Marketing Manager for Wireless Charging for Consumer Applications within the Power Management and Multimarket division of Infineon and is located in Villach. She holds a Master's Degree in International Business Studies with a focus on Marketing and has over 5 years of experience within the semiconductor industry.

Daniel Makus
, Product Marketing Manager at Automotive Power Products, Infineon Technologies AG
Daniel Makus is a Marketing Manager for Automotive Power Management Products at Infineon Technologies AG. He holds an engineering degree from FHTW - High school for applied sciences in Berlin. His professional career began 2005 in Munich with embedded design of tester systems for semiconductor industry. In 2007, he moved into Semiconductor Product Marketing mainly focusing on Power Management ICs in automotive applications.

Nicholas-Paul Croudace
, Product Marketing Manager at Digital Security Solutions (DSS), Infineon Technologies AG
Nicholas is a Global Marketing Manager for Embedded Security Solutions within Infineon Digital Security Solutions. He holds a BEng (Hons) degree in Electronic Engineering. His professional career within electronics began in 1998 in the UK as a Field Applications Engineer, joining Infineon Technologies AG in 2016 within Chip Card and Security focusing on hardware security from consumer electronics to the myriad of IoT applications and beyond.