This webinar will discuss growing applications and market segments – including transformers and electric motors - that are driving the demand of electrical insulation tapes, and the manufacturing trends and priorities affecting production and supply of these products.
---
Time:
10 AM EST (7 AM PST)
Presented by: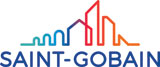 Overview
Two electrical insulation tapes markets that are driving sales growth are transformers and electric motors. Some segments within the transformer market are growing at more than 10%. A major trend driving electric motor growth includes the adoption of electric vehicles, which have caused the traction motor market to expand by more than 40%.
To support the growth of the transformer and motor market, manufacturers need to be ready with systems, people and equipment to satisfy the needs of a more demanding customer base. This webinar will focus on co-development as a means for manufacturing managers to directly support the sales growth in this market. Case studies will detail how two companies were successful with building growth by participating in a co-development program.
Key Takeaways
Who should attend? Those who want to:
Learn about the industry trends that are driving growth in the transformer and electric motor market
Learn how manufacturers need to adjust in order to keep up with the market trends in 2018 and beyond
Gain insight about the manufacturing priorities that are needed to support sales growth in the electrical insulation market
Hear how co-development can be important for manufacturing-led sales growth
Understand some of the adhesive tape products that are used to make electric motors and transformers
Get insider access to Saint-Gobain Tape Solutions formula for becoming a leading supplier of adhesive tapes for the electrical insulation market
Speaker

Richard Austin
, North America Market & Portfolio Manager, Saint-Gobain Tape Solutions
Richard Austin works for Saint-Gobain as the North America Market and Portfolio Manager and has 25 years of experience working with companies who use polymers and adhesive tapes to solve problems in automotive, oil & gas, military & defense, aerospace, and industrial applications.
Richard believes that adhesive tapes are often an afterthought but can be the solution to many difficult engineering problems. That is because he has seen adhesive tapes used in the Space Shuttle, the Hubble Space Telescope, and to make superconductors work.
Richard has expertise in specialty tapes and films, electrically conductive and insulating materials, fluoropolymers, coating and mixing processing, and project management.
Richard is a trained Six Sigma Black Belt and is proud of his history as a US Navy Lieutenant serving in the Gulf War, Somalia, and Bosnia.
Richard holds an MBA from UMASS, Amherst and a Bachelor's degree in Chemical Engineering from Carnegie Mellon University in Pittsburgh.