Stringent fuel efficiency and emissions goals are driving next-generation vehicle production. Meeting these goals will require cost-effective mass reduction strategies. Learn how composite and adhesive solutions from Dow Automotive Systems are helping manufacturers optimize performance-to-mass ratios and address the challenges of affordable mass production.
---
Time:
10 AM EDT (7 AM PDT /
4:00 PM CEST)
Presented by: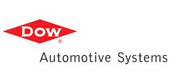 Overview
To meet stringent fuel efficiency and emissions goals, manufacturers of next-generation mass-market vehicles are lightweighting. Designers, for example, are bonding combinations of steel, aluminum, and carbon-fiber composites to achieve optimum performance-to-mass ratios. In this presentation, Dow Automotive Systems presents multiple composite and adhesive solutions that address the challenges of lightweighting and affordable mass production. Attendees will learn about Dow's lightweighting solutions for body structures, closures, and trim. They will also discover next-generation technology targeted at multi-material mix applications involving metals, plastics, and composites. In the end, participants will understand how composite and adhesive solutions from Dow Automotive Systems are helping automobile and transportation manufacturers realize their lightweighting strategies.
Key Takeaways
Learn how VORAFORCE™ resin-transfer molding solutions reduce cycle times by providing rapid fiber impregnation and part demolding
Discover how BETAMATE™ and BETAFORCE™ structural adhesives can be used to bond metals and multi-material mix substrates
Understand why the tailored thermal capabilities of VORAFORCE™ resins and BETAMATE™ adhesives enable assembly and e-coating in the body shop
Learn about cavity reinforcement capabilities of BETAFOAM™ polyurethane structural foams
Take a moment to complete our survey and receive a free copy of the webinar presentation.
®™Trademark of The Dow Chemical Company ("Dow") or an affiliated company of Dow
Speakers

Peter Cate
, Global Strategic Market Manager, Composite Structures, Dow Automotive Systems
Peter Cate is the global strategic marketing manager for Dow Automotive Systems' composite structures business in the UK. He joined Dow Automotive, Switzerland, in 1992 as an application development engineer and has since served a number of marketing and development leadership roles in plastics and composites. Cate holds a first-class honors degree in industrial design (transportation) from Coventry University and an EWF Diploma from Fraunhofer IFAM in adhesive bonding.

Tonja Sutton
, Global Strategic Market Manager, Body Structure & Aftermarket, Dow Automotive Systems
Tonja Sutton joined Dow Core Research & Development in 1979 as a chemist. She has since served in technical service & development, and commercial areas supporting polycarbonates, ABS, polypropylene, long-glass fiber composite materials, glass bonding and sealers, acoustical foams and now, structural adhesives. A recipient of the prestigious Pinnacle Award for Marketing Excellence in 2012 and 2013, Sutton holds a bachelor's degree in chemistry from Michigan State University. She is a certified Six Sigma Black Belt, with more than 25 years of experience in the automotive industry.