Regular calibrations ensure gages and devices are measuring accurately. There is also an advantage to examining the measurement system as a whole using repeatability and reproducibility (R&R) studies. This webinar will examine variable R&R studies, what they are, when they should be done, and how to conduct one effectively.
---
Originally presented:
September 17, 2019
Presented by:

Overview
While process improvement initiatives, including statistical process control (SPC), can get the greatest attention in manufacturing environments, frequently the backbone of a quality improvement effort is the often unnoticed measurement devices. These devices represent an organization's commitment to consistency and accuracy and provide vital information by supplying meaningful measurements and assurance about whether products are ready to ship or not.
A critical, and often overlooked, part of the journey toward reducing variation and continuously improving is developing confidence in the system used to measure the process, parts, or products. Most of the improvement efforts in organizations are spent on reducing variation among products. Little, if any, attention is paid to the variation introduced into the overall picture due to the measurement system.
Join us for this important 60-minute webinar where you will learn how repeatability and reproducibility (R&R) studies can improve your understanding of your measurement systems and advance your quality efforts.
While other sources of measurement variation exist, the two primary sources are equipment variation (repeatability) and appraiser variation (reproducibility). Conducting R&R studies can shed light on issues that may not be apparent with calibrations alone. Reducing R&R variation to the lowest amount possible allows better detection of variation in the actual product being produced.
Having calibration and maintenance processes in place without R&R studies leaves a serious gap in assessing the health of the measurement system. There is a real danger that the information provided by these well-maintained measurement instruments is of little practical use because the variability in the manufacturing process is drowned out by excessive variability in the measuring process.
At first glance, R&R studies may seem overly complex and, to the uninitiated, can appear to be a daunting challenge. However, with a review of the inputs and outputs, the concepts can be easily learned. There are plenty of techniques that can maximize the time and effort to get to meaningful results.
Evaluation of measurement systems should be an essential element of any continuous improvement activity. The evaluation, through R&R studies, builds trust in the instruments, operators, and processes. An understanding of measurement system variation helps to provide a full understanding of a process so that its future performance can be better predicted and a more consistent product delivered to the customer.
Key Takeaways
Gain insight in the foundations of metrology; the scientific study of measurements
Discover how Gage R&R studies fit into your gage management system
Learn how to organize, conduct, and review R&R study results effectively
Speaker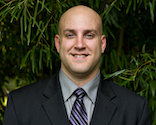 Eric Gasper
, Product Development Specialist, PQ Systems
Eric Gasper brings a rich background of technical and business analysis, consulting and team leadership to his role of Product Development Specialist for PQ Systems. Eric has published papers in a variety of professional journals, has led seminars and workshops, and has presented on gage R&R, MSA studies and gage management best practices to a variety of audiences in the U.S.