Aside from the much-discussed ubiquitous connectivity, small home appliances are also continuously driven towards improved user experience. Things like lower acoustic noise and reduced power consumption are increasingly important in a competitive market. Join this webinar to learn about Infineon's cost-efficient and easy-to-implement solutions for these electronically controlled appliances.
---
Time:
9 AM EDT (6 AM PDT /
3:00 PM CEST)
Presented by: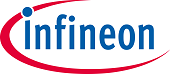 Overview
This webinar will be broadcasted at 9 am New York, 6 am Los Angeles, 3 pm Berlin.
In the past, the main design target for small home appliances (SHA) like hair dryers, vacuum cleaners or kitchen accessories has been a low sales price. With more demanding customers willing and capable to spend an extra dollar, there is now an opposing trend towards higher sophistication. This comprises the integration of more functionality as well as a better user experience due to less noise or vibration and reduced energy consumption.
Answering this trend requires the integration of multiple electronic components into the very limited space of the enclosure, posing both mechanical as well as thermal challenges. Motor-driven appliances increasingly adopt an electronically controlled three-phase motor (BLDC/PMSM) thus reducing power consumption, noise and vibration. However, implementing an efficient and reliable control algorithm for such a motor demands a significant software know-how. In these entire consumer driven markets, the competition is strong and the product generation cycles are short.
This webinar will present Infineon Technologies' wide range of solutions for these appliances, providing hints for the respective advantages in different applications. A battery-driven vacuum cleaner can benefit from a purely discrete approach of motor controller, gate driver plus power stage that offers the most flexible design. On the other side a hair dryer with a speed and airflow controlled motor drive can be implemented with a single highly integrated component - a so-called iMOTION™ SmartIPM.
Infineon's iMOTION™ motor control solutions come with a ready-to-use algorithm and are able to run almost any three-phase motor in less than an hour. With the integrated scripting engine, they provide enough flexibility to implement additionally required functionality.
Key Takeaways
Understand how Infineon responds to the trends in the small home appliances market
Get an overview of different solution offerings for brushless DC and permanent magnet motors, e.g. discrete vs. integrated power solutions
Learn how to use integrated motor control in order to get the motor running in less than one hour
Speaker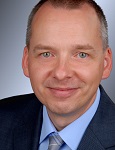 Ingo Skuras
, Product Marketing Manager iMOTION™, Infineon Technologies AG
Ingo Skuras has more than 20 years' experience in the electronics industry. Prior to joining Infineon Ingo has held various positions in engineering, project management and marketing in companies like Siemens, Tyco and Vincotech. He is focusing on motor control solutions for home appliances and small industrial applications. Ingo holds an engineering degree from the Technical University of Dresden.