In this webinar, we will analyze the reasons that photoelectric sensors became prominent, look at the evolution of the enabling technologies starting with the LED, how that has made photoelectric sensors more capable and reliable, and finally how that has opened new fields of sensing techniques.
---
Originally presented:
August 16, 2019
Presented by: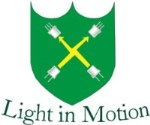 Overview
Photoelectric sensors emerged in the 1980s as one of the most versatile sensing technique for a host of applications, from garage door openers to motor speed control, items counting on a conveyor belt to safety curtains on factories' shop floors. This presentation covers the reasons why the photoelectric sensing concept had a lot of favorable assets to become the technique of choice in many applications to start with. Then we will cover how it all started with the emergence of the LED, along with the semiconductors and packaging associated technologies. From that inception point, we will list the main factors in the technologies progress that have contributed to improving the sensor's design, capabilities and reliability. This analysis will be made on the different concepts of photoelectric sensors that have been prevalent in the past and are still the workhorses in many systems: split sensors, transmissive sensors and reflective sensors. Attendees will learn how more recent technologies and tools are expanding the reach of photoelectric sensors beyond the historical applications. Those new applications are at the heart of great transformations in our modern societies, lifestyle and workplace: automation control, robotics, security, autonomous vehicles, environment control and more.
Key Takeaways
Discover that photoelectric sensors are ubiquitous and take many forms: split, transmissive, reflective
Learn how progress in semiconductor and packaging technologies resulted in highly reliable products, making them virtually perpetual
Discover how more recent advances have enabled new sensor concepts that now play a major role in the emergence of new lifestyles and a changing workplace
Speaker

Thierry Hernoult
, CEO, Light in Motion
Thierry Hernoult is a graduate from Ecole Nationale des Telecommunications de Bretagne in France. He started his career as a design engineer in the field of Flight simulators and joined Philips Semiconductors in 1985, holding various positions in R&D and Marketing in the Optoelectronics division. Then he moved to QT Optoelectronics in 1993, first at the factory in Malaysia, and then in the US until 2000, when QT Opto was acquired by Fairchild Semiconductors. He co-founded Light in Motion LLC in 2009 and has occupied the position of CEO and President since.