Agenda
**Subject to change prior to show date
11:00 AM - 4:00 PM EDT (8:00 AM - 1:00 PM PDT)
Medical Equipment Design Open
Visit the many booths in the Exhibit Hall, chat with booth representatives, learn about new products, and more.
Visit the Networking Lounge and interact with other event attendees.
Visit the Resource Center and download all materials of interest.
11:30 AM - 12:30 PM EDT (8:30 AM - 9:30 AM PDT)
Time:
11 AM EDT (8 AM PDT)
Overview
Spiraling healthcare spending and global economic adversity have stifled the medical electronics market. Yet, the need for innovative medical electronics has never been stronger. This presentation will address how short-term challenges are forcing market evolution and discuss top growth market opportunities for medical electronics vendors and the wider supply chain.
Learn More

12:30 PM - 1:30 PM EDT (9:30 AM - 10:30 AM PDT)
Time:
12 PM EDT (9 AM PDT)
Overview
This presentation outlines the role that critical cleaning plays in simplifying, speeding up, and supporting the design and maintenance of medical devices. This is critical, as cleaning validation or cleaning verification needs a properly designed system in order to be in regulatory compliance in medical device manufacturing and reprocessing.
Learn More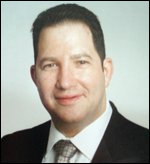 1:30 PM - 2:30 PM EDT (10:30 AM - 11:30 AM PDT)
Time:
1 PM EDT (10 AM PDT)
Overview
The Postural/Ergonomic Assessment takes into account several human and technological factors in order to establish the ideal working environment for the individual to be in as neutral a body position as possible while conducting their work.
Learn More

2:30 PM - 4:00 PM EDT (11:30 AM - 1:00 PM PDT)
Interact with Attendees and Exhibitors in the Exhibit Hall and Networking Lounge.
Presentations available On-Demand.