Agenda
**Subject to change prior to show date
11:00 AM - 4:00 PM EDT (8:00 AM - 1:00 PM PDT)
Industrial Process Equipment & Automation Open
Visit the many booths in the Exhibit Hall, chat with booth representatives, learn about new products, and more.
Visit the Networking Lounge and interact with other event attendees.
Visit the Resource Center and download all materials of interest.
11:30 AM - 12:15 PM EDT (8:30 AM - 9:15 AM PDT)
Time:
11 AM EDT (8 AM PDT)
Overview
The presentation examines global markets for low-voltage motors and drives. It also explains how optimizing the entire motor driven system – rather than focusing on individual components – yields significant reductions in energy consumption.
Learn More

12:15 PM - 1:00 PM EDT (9:15 AM - 10:00 AM PDT)
Time:
12 PM EDT (9 AM PDT)
Overview
Learn how the latest process automation tools can reduce costs, resolve issues, and streamline processes. Discover strategies and tactics that will help you leverage technology, increase productivity, and gain a competitive edge in today's market.
Learn More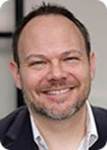 Caleb Funk
, Manufacturing Solutions Team Manager, IMAGINiT Technologies
1:00 PM - 1:45 PM EDT (10:00 AM - 10:45 AM PDT)
Time:
1 PM EDT (10 AM PDT)
Overview
Overview key sizing criteria to ensure efficient heat transfer, simplify maintenance, and provide the best return on investment for your heat exchanger purchase. This presentation is relevant to engineers responsible for designing, selecting, or purchasing heat exchangers – for their company or for clients.
Learn More

Ron Herman
, Director of Sales & Marketing, Enerquip, LLC
1:45 PM - 2:30 PM EDT (10:45 AM - 11:30 AM PDT)
Time:
1 PM EDT (10 AM PDT)
Overview
Looking for ways to cut machinery costs? Perhaps it's time to consider your wiring scheme. Learn why many thousands of equipment manufacturers have switched from point-to-point (hard) wiring to connector-based cable assemblies.
Learn More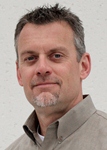 Craig Zagorski
, Market and Application Manager for Automation and Machinery, HARTING Inc, N.A.
2:30 PM - 3:00 PM EDT (11:30 AM - 12:00 PM PDT)
Time:
2 PM EDT (11 AM PDT)
Overview
Explosions due to hazardous materials and dust occur at an alarming rate worldwide. Learning how to identify combustible materials generated during the manufacturing process, and understanding the conditions which can lead to a catastrophic event – two topics of this presentation – are the first steps to personnel and plant safety.
Learn More

J. Byron Walker
, Director / CEO Tech Trans Unlimited Corporation, TECH TRANS UnLimted Corp
3:00 PM - 3:30 PM EDT (12:00 PM - 12:30 PM PDT)
Time:
3 PM EDT (12 PM PDT)
Overview
Black channels are a key enabling technology for bus-based safety systems. Attendees of this presentation will learn what they are, how they work, and why the black channel concept ensures reliable end-to-end communications.
Learn More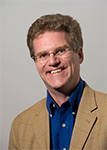 Ian Verhappen
, Principal Automation Engineer, Orbis Engineering Field Services Ltd.
3:30 PM - 4:00 PM EDT (12:30 PM - 1:00 PM PDT)
Interact with Attendees and Exhibitors in the Exhibit Hall and Networking Lounge.
Presentations available On-Demand.