Register to learn about elastomer selection for food and pharma applications: material certifications, gasket standards, design considerations and more.
---
Originally presented:
October 21, 2020
Presented by: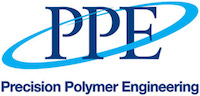 Overview
In food and pharma applications, it is critically important to select a sealing material with the necessary industry certification and approvals, the correct performance characteristics, and molded to the correct size and geometry.
This webinar looks at the different material test procedures for the most commonly used industry certification standards such as FDA, USP, 3A and WRAS. It shows how each of the standards include different levels of certification dependent on factors such as material type, food type and application temperature. The different testing criteria is also explained.
An overview of the various international hygienic connector standards, including the various gasket geometries, surface finishes, hygienic requirements and seal sizes are discussed.
This webinar also covers the main considerations when specifying or designing a seal/gasket for food contact and pharmaceutical applications. The key information required by a seal supplier is discussed and some of the common pit-falls typically encountered in food/pharma sealing environments.
Key Takeaways
Understand the differences between industry approvals and certifications such as FDA, USP and 3A
Learn about the different test procedures for elastomers within industry approvals
Take a look at the various international hygienic connector standards
Discover key design considerations for seals and gaskets used in food contact applications Find out how operating conditions and cleaning processes influence seal design
Speakers

Dr. Mohammed Fiaz
, Science & Technology Manager, Precision Polymer Engineering
Mohammed Fiaz is a Science and Technology Manager at PPE responsible for leading materials technology projects as well as providing technical customer support and training. Mo's career in polymer technology spans 30 years including positions at BP Chemicals Ltd, Dow Corning Ltd and Momentive (formally known as GE-Bayer Silicone). He holds a BSc (Hons) degree in Applied Chemistry, a Ph.D. from Aston University in Birmingham, and spent two years at Loughborough University conducting a post-doctoral project investigating chemical crosslinking of PVC.

Jon Riley
, Product Manager, Industrial Business Line, Precision Polymer Engineering
Jon Riley is the Product Manager for the industrial business line at PPE. His role involves product development, market strategy and competitive analysis. He has over 15 years of product management experience at engineering technology companies such as BAXI and BOSCH. He holds an Engineering Degree from Sheffield University and a CIM Professional Diploma in Marketing from Blackburn College.

Kyle Fearns
, Associate Product Manager, Precision Polymer Engineering
Kyle Fearns is an Associate Product Manager at PPE with application engineering responsibility for the industrial business line. His role involves leading the design and specification of elastomer seals and supporting product management activities. He has been with PPE for 17 years in various roles and holds a HND in Mechanical Engineering and a recent first class degree in Computer Aided Engineering from the University of Central Lancashire (UCLan), where his dissertation was an investigation into the guidelines set out by the European Hygienic Engineering & Design Group (EHEDG) and if they can be realistically applied to sealing applications.