Non-conventional gas production and enhanced recovery methods can significantly increase liquid loading of natural gas. Rather than using a bulky test separator to measure the well output, KROHNE offers Venturi-based wet gas metering solutions for continuous well and reservoir performance monitoring. In this webinar KROHNE will explain how this solution helps operators achieve a costs-effective and accurate measurement.
---
Originally presented:
February 18, 2020
Presented by: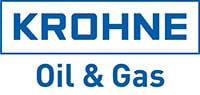 Overview
The growing natural gas market has led to a significant increase of unconventional wells, amongst others due to shale and coal seam fracking methods. What's more, declining production of existing gas reservoirs has increased the number of wet gas applications.
As part of the multiphase flowmeter portfolio, KROHNE offers a dedicated Venturi- based flow metering system for these applications. Where the Venturi itself is relative straightforward, KROHNE offers an advance combination of flow computers and algorithms that are used to correct the measurement error that occurs due to the two-phase flow regime. High accuracy well performance verification and well management is the result, including smart diagnostics and system fault monitoring.
This webinar will provide the technical basics of typical wet gas applications and an overview of different available systems, followed by an in-depth explanation of Krohne wet gas metering systems.
Key Takeaways
Gain insight into the basics of wet gas applications
Understand the operating principle of differential pressure measurement
Learn more about the wet gas correction algorithms used in Krohne Wet Gas Metering Systems
Receive a comparison of different solutions in the market
Speaker

Walewijn van der Weegen
, Sales Engineer, Krohne Oil & Gas B.V.
Walewijn has been with Krohne since 2018 as Sales Engineer for custody transfer metering and wet gas measurement systems. Walewijn has more than 20 years of experience in industrial measurement and control and is specialized in flow measurement.