Register to see a comparison of different Si and SiC MOSFET technologies applied as a main primary switch in flyback converters, able to operate at an input voltage range up to 1 kV DC.
---
Originally presented:
July 20, 2020
Presented by: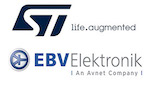 Overview
The presentation discusses the main driving factors defining the proper MOSFET selection for flyback converter applications. They are mainly conductive and switching losses and guarantee safe operating conditions for every operating point defined by application specification. Attendees will learn about circuit differences for different technologies in the presentation.
For the purpose of testing the complete example set of industrial SMPS was built. This board can be supplied by very wide input voltage range - from 100 VDC up to 1 kV or equivalent AC source. The maximum output power is set to 100 W.
The webinar includes real measurement results compared with the previous theoretical analysis. It details cases in which newer technologies like SiC or Si superjunction technology bring benefits and where the older solution can be considered keeping acceptable performance.
Key Takeaways
Discover the basic requirements defining the primary switch for an auxiliary industrial SMPS
Understand the critical performance features of MOSFETs applicable for single switch flyback converters operating at high input voltage
See a real performance comparison for different operating conditions
Understand the benefits of newer technologies and SMPS operating conditions when this benefit brings significant improvement
Speaker

Jiri Smutka
, Senior Application Engineer, STMicroelectronics
Jiri Smutka has 20 years of experience in SMPS area. He works for STMicroelectronics last 16 years as application engineer. He supports customer to overcame technical issues during SMPS design process, he participates on the development of application platform linked to STMicroelectronics products and he cooperate with marketing and division in a new product development.