Attendees of this presentation will learn how Thermotron's high performance SE-Series environmental test chambers help to improve product reliability and durability and can be customized for unique applications. The webinar will cover why testing is important and features of the SE-Series that make it the industry's best value.
---
Time:
2 PM EDT (11 AM PDT)
Presented by:

Overview
Attendees of this webinar will learn the importance of testing products for reliability and durability and how Thermotron's SE-Series Environmental Test Chambers can help. SE-Series users experience increased levels of productivity and more accurate, conclusive test results with features such as the patented universal port, patented modular humidity system, a Windows®-based control system, and optimized airflow.
The patented universal port interfaces with interchangeable modules/accessories that characterize different stresses, allowing the chamber to serve multiple purposes.
The patented modular humidity system includes a steam generator, electronic humidity sensor, and more to support a wide range of humidity profiles.
The Windows®-based control system supports familiar and robust operations and saves 10-plus years of chamber activity.
Thermotron's optimized airflow system provides conditioning over your product for more consistent, repeatable test results and improved gradient control for tighter uniformity and greater accuracy.
Thermotron offers the largest variety of chamber and compressor packages sizes in the industry, while also touting an extensive library of custom solutions.
Key Take-Aways
Understand the importance of product reliability testing.
Learn about Thermotron's Windows®-based control system and its unique features.
Gain knowledge of how optimized air flow in conjunction with Product Temperature Control maximizes testing throughput.
Learn how the patented universal port adds versatility and value to your testing program.
Learn how to customize chambers and options for specific testing applications.
Speakers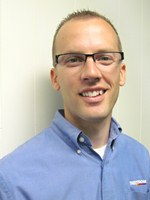 David Kujawski
, Marketing Manager, Thermotron
David Kujawski is responsible for identifying new product opportunities, bringing them to market, and providing worldwide sales training. He has a bachelor's degree in business administration from Western Michigan University.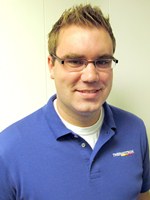 Jake Taykowski
, Application Engineer, Thermotron
Jake Taykowski is responsible for preparing customer quotations and provides worldwide sales support. He earned a bachelor's degree in marketing and management from Grand Valley State University.