Register for this webinar to learn why clamp-on ultrasonic flow meters are a viable solution to meet new regulatory needs and offer key features that will continue to benefit pipeline owners for years.
---
Time:
2 PM EDT (11 AM PDT /
8:00 PM CEST)
Presented by: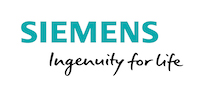 Overview
Clamp-on ultrasonic flow products offer efficiency and affordability in addressing hazardous liquid pipeline leak and burst detecting requirements, as mandated by PHMSA (Pipeline and Hazardous Material Safety Administration) in the coming months in the United States.
Join this webinar to learn why clamp-on ultrasonic flow meters can meet these longer-term regulatory requirements. These meters are non-intrusive to the pipeline or complicate the pigging process, often offering real-time pig.
Pipeline owners are benefiting by teaming up with suppliers that offer varying measurement methodologies such as temperature, pressure and flow along with the personal and experience to apply them. These tools are needed to meet the mandates for leak and or rupture detection as set by PHMSA as they apply to maintaining and alerting to changes in pipeline integrity.
Key Takeaways
Learn the fundamentals of ultrasonic flow measurement on pipelines

Understand the need for improved regulation to protect our pipeline infrastructure

Know what the new Pipeline and Hazardous Material Safety Administration regulations are and what is needed to meet them

Find out how clamp-on ultrasonic flow is applied to meet the new regulation
Speaker

Eric Heilveil
, Product Marketing Manager Flow, Siemens Digital Industries
Eric Heilveil is a Product Marketing Manager with Siemens Process Instrumentation, where he is responsible for Coriolis, vortex and clamp-on ultrasonic flow technologies. Eric has 30 years of experience in industrial flow measurement, working for several companies as a field service manager, application engineer and product line manager, among other roles. Eric has worked extensively in the semiconductor, biotech, water and wastewater, food and beverage, automotive, oil and gas, and chemical industries. He has an MBA in marketing and finance from Drexel University in Philadelphia. In his spare time he enjoys restoring and riding vintage and antique motorcycles.