Register to learn the implications of poor asset management and the importance of preventing asset and production downtime.
---
Time:
10 AM EDT (7 AM PDT /
4:00 PM CEST)
Presented by:

Overview
Join this webinar to understand how effective service support is rightly considered an essential part of production and manufacturing. With regular servicing and maintenance, production sites can run smoothly and efficiently. Quality service offerings and asset maintenance increase plant efficiency and productivity, reduce total maintenance costs and minimize levels of risk. But is a reliable and safe service offering always given the priority and investment it should?
The biggest challenge associated with poor maintenance and asset upkeep is the unintended downtime that accompanies product breakdown. This could result in financial loss and even regulatory fines. This webinar will explore the benefits of asset management and demonstrate how Rotork's Lifetime Management program can assist in preventing asset failure and production downtime before it occurs.
Key Takeaways
Learn how to improve your approach to Lifetime Management to maximize uptime and asset availability
Gain an insight into the key elements of Lifetime Management - heath checks, planned maintenance, enhanced warranty and predictive maintenance
Understand how you can manage the risks associated with the life cycle of your equipment and their obsolescence
Speaker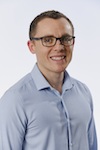 Dave Godfrey
, Product Manager – Service & Aftermarkets, Rotork
Dave joined Rotork in 2004 as an Advanced Modern Apprentice and then moved into the engineering team working as an International Sales Support Engineer, based in Bath. This led to his next role as Area Sales and Service Engineer in Libya before moving to Australia to become Area Sales Manager and then Regional Sales Manager. After four years he returned to the U.K. to take up the role of Southern Manager looking after the sales, service and operations for the southern half of the Rotork U.K. business.
He is now Product Manager for Service & Aftermarkets, which has global responsibility for looking at the development of our service and aftermarket product portfolio to ensure all services Rotork has available match customers' expectations in all regions around the world.