This webinar offers an introduction to the Infineon Silicon Carbide technology and the resulting products. In particular, it will provide a description of the newly launched CoolSiC™ trench MOSFETs 650 V, drivers and the respective target applications.
---
Time:
10 AM EDT (7 AM PDT /
3:00 PM CET)
Presented by: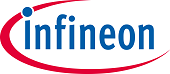 Overview
This webinar offers an introduction to Infineon's Silicon Carbide technology and the resulting products. It will include a description of the newly launched CoolSiC™ trench MOSFET 650 V portfolio as well as features, differentiators, and value in a range of applications. One solution example that will be discussed is the achievement of the highest efficiency for energy-smart HV SMPS - with high-performance topologies like CCM totem-pole PFC.
Key Takeaways
Gain insights into Infineon's silicon carbide approach
Receive an introduction to the new CoolSiC™ MOSFET 650 V family and gate-driver ICs
Understand how Infineon masters it all - for you (Si, SiC, and GaN)
Learn how Infineon can help to build better systems, easier and faster
Learn about potential applications for the new CoolSiC™ MOSFET 650 V portfolio
Speakers

Andrej Orel
, Segment Manager, City & Infrastructure, EBV Elektronik
Andrej Orel joined EBV Elektronik in 1997 as a field application engineer. Since 2006, he has taken on roles as regional application manager and business development manager, and in 2019, he took over as a segment manager. Andrej holds an Electrical Engineering degree in electronics and telecommunications from the University of Ljubljana, Slovenija.

Hubert Baierl
, Senior Marketing Manager, Infineon Technologies AG
Hubert Baierl carries product marketing responsibility for EiceDRIVERTM gate-driver ICs and for ISOFACETM products. The gate-driver ICs that he supports are dominantly used in superjunction MOSFET, CoolSiCTM 650 V and 600 V CoolGaNTM switching applications. Hubert holds a Master's Degree in Electrical Engineering (Lousiana State University, United States) as well as an MBA degree (Universität Augsburg, Germany).

Stefan Gamerith
, Senior Manager Product Marketing, Infineon Technologies Austria AG
Stefan Gamerith joined Infineon in 2007 as a technology development engineer for superjunction power MOSFETs (CooMOS™) after finishing his PhD in physics at Graz University of Technology with a focus on organic semiconductors. After several years in project management for various CoolMOS™ development projects, he changed to a product marketing position for high-voltage switches and SiC diodes in 2015. From June 2017 to May 2019 he was heading the marketing team for the high-power product segment. Since June 2019, he has been the responsible project owner from business side for the major platform developments of CoolMOS™, CoolSiC™ MOSFETs 650 V, and high-voltage CoolGaN™.