Control, power management and efficiency are common problems with servo drives. Register to learn how Infineon's CoolSiC™ MOSFETs addresses these challenges.
---
Originally presented:
December 1, 2020
Presented by: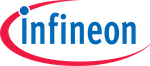 Overview
Since CO2 reduction has become a very high priority in the industrial, consumer, and automotive fields, smart, electrically controlled motors are replacing mechanical motor drives. In the drives market, we see a clear trend towards inverter integration to the motor. This reduces the need for expensive shielded motor cables and relaxes the requirement for moderate switching speeds.
Servo drives are handy for many embedded applications, but controlling them and managing the power needed to drive them can be challenging, especially if one wants to do it efficiently. Likewise, handling overload and short circuit conditions is a requirement.
This webinar shows how Infineon's CoolSiC™ MOSFETs address these challenges. In particular, the presenters use case studies to compare the performance and operation of IGBTs and MOSFETs as used in servo drives.
Attendees will also discover Infineon's .XT interconnection technology for discrete devices. We will look at how .XT interconnection technology enhances thermal and cycling capabilities in a small package form factor.
Key Takeaways
Understand how Infineon responds to the trends in the industrial drives market, e.g. inverter integration with SiC MOSFETs and get an overview of different solution offerings for industrial drives
How to enable lower switching losses compared to IGBTs at same dv/dt level and enhanced switching control
How to increase efficiency and reduce the cooling effort
How a simplification of inverter integration into the motor can be realized
How to enable a simple and efficient auxiliary power supply design with 1.7 kV by using CoolSiC™ MOSFETs
Speaker

Dr. Michael Ebli
, System Application Engineer and System Architect for Industrial Drives, Infineon Technologies AG
Michael Ebli holds an engineering degree in power and microelectronics from Reutlingen University and received the Ph.D. from the Technical University of Dortmund.
During his Ph.D. studies, he developed a gate driver concept, which increases the switching speed of semiconductors by using inductive feedback. Michael joined Infineon in 2019. Since then he has been in the application engineering group and is responsible for the industrial drives segment with a special focus on SiC solutions for servo drives.