Device authentication protects your precious devices. Register for this webinar to learn the basics of device authentication and see it in action on a global scale.
---
Time:
10 AM EDT (7 AM PDT /
4:00 PM CEST)
Presented by: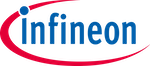 Overview
Device authentication protects equipment as diverse as pocket devices and smart home equipment, home and office filter solutions to access systems and service robots. Most importantly, it protects your hard-earned money by preventing the purchase of clever fakes and dangerous clones.
Device authentication has many applications, from the invisible, supporting device protection and consumer safety to the very visible security solutions that you use every day. This presentation will provide a basic introduction to authentication and show device authentication in action around the world.
Key Takeaways
Understand pre-provisioned keys and certificates, as well as secure firmware updates
Learn details about device identity and authentication, including life cycle management
Understand mutual authentication and secure communication
Speaker

Nik Croudace
, Product Marketing Manager, Device Authentication, Infineon Technologies AG
Nik Croudace joined Infineon Technology AG in 2016. He is currently Product Marketing Manager, responsible for hardware security and device authentication focusing on varied application markets ranging from e-mobility to consumer products.