In the webinar you will gain insight into renewables and the emerging applications of energy storage. Learn more about application trends and requirements, and understand Infineon's solution offerings for these applications.
---
Time:
10 AM EDT (7 AM PDT /
3:00 PM CET)
Presented by: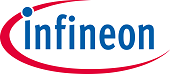 Overview
Despite their varied applications, solar inverters, wind turbine converters and ESS solutions have a lot in common. Each typically operates up to the voltage and current extremes of existing silicon switch technology, and each benefits from the efficiency improvements wide-bandgap SiC switches and diodes are offering.
Reliability, robustness and a long operational lifetime are also key requirements, since access to much of the commercial and utility equipment is limited due to location and weather.
This webinar presents Infineon's solution offerings from battery management to sensing, control and communications, and how they are an ideal and informed partner across the range of renewable energy applications.
Infineon's continued commitment to improving its IGBTs, MOSFETs and SiC technology, along with the development of innovative packaging techniques, provides customers with a trustworthy partner that understands the unique challenges faced in these applications.
Key Takeaways
Learn about the application and power semiconductor requirements for solar, wind and energy storage systems
Understand how Infineon responds to the trends in the market of renewable energies and storage systems, e.g. inverter integration with CoolSiC™ MOSFETs
Get an overview of different solution offerings for solar, wind and energy storage systems
Speakers
Suresh Thangavel
, Global Application Manager, Infineon Technologies AG
Suresh Thangavel is working as a Solar and UPS application expert at Infineon Technologies AG. Apart from having more than 13 years of experience in the area of design and development of bipolar modules & STACK and application engineering, he holds Master of engineering degree with specialization in Power electronics and drives from the Anna University, India.
Raghavan Nagarajan
, Global Application Manager, Infineon Technologies AG
Dr. Raghavan Nagarajan is working as a Transmission & Distribution and Wind Expert at Infineon Technologies AG. Apart from having more than 18 years of industrial experience in Power Electronics applied to Power Systems, he holds a PhD degree in area of active filters. Raghavan Nagarajan is also an active member in many national and international expert groups related to network grids.
Nenad Belancic
, Global Application Manager, Infineon Technologies Austria AG
Nenad Belancic holds a Business degree with specialization in International Business and Management from the University of Southern Denmark, DK. At Infineon he is responsible for global business development for renewable energy applications such as solar, UPS, energy storage as well as battery formation. Before joining Infineon in early 2018, Mr. Belancic gained experience and expertise as a business founder and manager.