Agenda
**Subject to change prior to show date
11:30 AM - 7:30 PM EDT (8:30 AM - 4:30 PM PDT)
Motion Control Open
Visit the many booths in the Exhibit Hall, chat with booth representatives, learn about new products, and more.
Visit the Networking Lounge and interact with other event attendees.
Visit the Resource Center and download all materials of interest.
12:30 PM - 1:30 PM EDT (9:30 AM - 10:30 AM PDT)
Time:
12 PM EDT (9 AM PDT)
Overview
Complex, highly-precise, multi-axis configurations define many of the integrated motion control systems operating today. From FPGAs to Web servers, users are optimizing their motion platforms to gain a competitive edge.
Learn More
Time:
12 PM EDT (9 AM PDT)
Overview
Whether it is for factory automation, a stand alone machine, or the core part of a larger machine, design of a linear motion system can be a daunting project. This presentation will examine the components that make up a single- or multi-axis system, review the design process, and identify commonly made mistakes.
Learn More
2:00 PM - 3:00 PM EDT (11:00 AM - 12:00 PM PDT)
Time:
2 PM EDT (11 AM PDT)
Overview
"Precision in Motion" will examine friction and other primary error sources in ultra-precision linear or rotary motion applications. The presentation will cover the fundamental rules of precision and the role that temperature plays. It will explore kinematic design and exact constraint theory, as well as axis of rotation principles. Understand the steps necessary to reduce friction and increase precision.
Learn More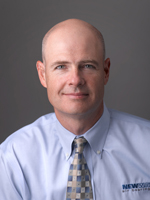 Drew Devitt
, Chief Technology Officer, New Way Air Bearings
3:30 PM - 4:30 PM EDT (12:30 PM - 1:30 PM PDT)
Time:
3 PM EDT (12 PM PDT)
Overview
PACs (motion controllers) with an embedded Web server give users the ability to securely support day-to-day operations and maintenance needs without expensive engineering software or training. With a Web browser and Ethernet connection only, plant technicians can securely perform maintenance tasks and diagnostic functions.
Learn More
Zuri Evans
, Product Manager, Siemens Industry, Inc.
Time:
3 PM EDT (12 PM PDT)
Overview
This presentation will address the advantages of using field-programmable gate arrays (FPGAs) for networked and functionally safe drive- and motion-control systems. FPGAs offer a viable alternative to microcontrollers or digital signal processors. They can deliver greater performance and flexibility, as well as lower total cost of ownership (TCO).
Learn More
Jason Chiang
, Senior Technical Marketing Manager, Altera Corporation
4:30 PM - 7:30 PM EDT (1:30 PM - 4:30 PM PDT)
Interact with Attendees and Exhibitors in the Exhibit Hall and Networking Lounge.
Presentations available On-Demand.