Register to see a comprehensive review of the fundamentals of precision quenching to achieve target mechanical properties.
---
Originally presented:
October 22, 2020
Presented by: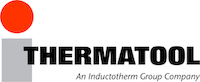 Overview
This webinar presents the fundamentals of quench and temper heat treatment process, and will show how the design and operation of an induction heat treating line can improve mechanical properties. Discussion will focus on proper heating techniques, precision quenching with focus on minimizing distortion, controllable continuous cooling of products and key process parameters related to high velocity quenching.
Attendees will benefit by learning about the latest quenching technologies and process validation procedures as well as latest developments in induction tempering.
Key Takeaways
Learn the fundamentals of quench and temper heat treatment process
Understand the Iron-Carbon phase diagram and Continuous Cooling Transformation (CCT) diagram and its influence on phase transformations and microstructure
Learn about precision quenching dynamics and process influence on resulting microstructure
Discover how to avoid quench cracking and distortion, and methods to optimize induction tempering
Find out how design of the Q&T process affects the final product performance
Speaker

Sasha Tupalo
, Thermatool Labs, Materials Engineer, Thermatool Corp.
Sasha received her Bachelor of Science degree from Prydniprovsk State Academy of Civil Engineering and Architecture (PSACEA) in materials engineering. Furthering her study, she received her Master of Science in materials science and engineering at the Worcester Polytechnic Institute.
Sasha joined Thermatool Corp where she manages Thermatool Labs and is deeply involved in scientific research involving induction solid-state welding, heating process development and quality assessment for tube and pipe producers around the world. She is a member of numerous scientific and technical committees such as ASM, ASTM (A01, E04 and E28), TMS and WAG (Welding Advisory Group) at AISI. Her work includes delivering dozens of training classes relating to induction welding, heating and quenching technologies. In 2019, Sasha was recognized by Heat Treat Today's 40 Under 40: Class of 2019.