This presentation will cover new and emerging industry consensus standards for collaborative and mobile robots that are evolving to accommodate greater and greater levels of safety in the workplace.
---
Originally presented:
January 17, 2020
Presented by: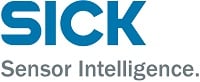 Overview
There has been significant safety standards developments in the robotics industry to support new technologies. For industrial collaborative and mobile robots, there is still ongoing work that is defining safety protocols as these technologies emerge.
There are several new and updated industry consensus standards - ANSI/RIA R15.06 and ISO 10218 have both defined safety protocols surrounding the use of collaborative robots, and ISO/TS 15066 addresses standard safety procedures when installing a collaborative robot system utilizing power and force limiting features. There is ongoing work on a new standard, R15.08, on Industrial Mobile Robot Safety.
Collaborative robots are intended to share workspaces with human workers and are built to be a much safer partner than an industrial robot. A common misconception is that collaborative robots are safe right out of the box, but this may not be the case due to other safety hazards that may be present. The proper application of risk reduction measures is necessary to provide a safe working environment for employees.
Key Takeaways
Overview of current U.S. (ANSI) standards addressing safety of industrial robots
Insights on the developing RIA R15.08 - Industrial Mobile Robots
Harmonization between U.S./CAN and European (ISO) approaches
Better understanding of human/robot interactions
Safety features available for collaborative workspaces
Speaker

Mark Nehrkorn
, Director RCC Safety, SICK Product & Compentence Center Americas LLC
Mark Nehrkorn is the Director of the Safety RCC at SICK Product & Compentence Center Americas based in Minneapolis, MN. He holds a BS degree in Engineering Management from DeVry and has over 32 years of controls and automation experience including 27 years of machine safety experience. He is an active member of several ANSI technical safety standard committees. Mr. Nehrkorn is a TÜV certified Functional Safety Expert (TÜV Rheinland, #281/17, Machinery).