Flash DSC is a novel technique that represents a quantum leap in DSC technology and opens up new frontiers. The Flash DSC 2+ revolutionizes rapid-scanning DSC thanks to its ultra-high heating and cooling rates. The instrument can easily analyze reorganization and crystallization processes which were previously difficult or impossible to measure. The Flash DSC 2+ is the ideal complement to conventional DSC for characterizing modern materials and optimizing production processes by thermal analysis.
---
Originally presented:
March 27, 2020
Presented by: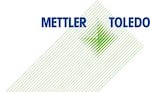 Overview
Polymers, polymorphic substances, and many composites and blends have metastable structures that depend on the cooling conditions that are used in their production. Reorganization processes such as the melting and recrystallization of unstable crystallites or the separation of phases may occur as materials are heated. The use of high heating rates enables materials to be analyzed without interference from reorganization processes because there is no time for such processes to occur. The Webinar will cover the following topics: The Flash DSC technique, Metastable structures, Reorganization processes, Possible Flash DSC application areas, and Application examples.The Flash DSC 2+ is also the ideal tool for studying crystallization kinetics.
Key Takeaways
Understand the difference between a conventional DSC and the new chip based Flash DSC

Learn how to avoid reorganization of the sample
Learn how to study crystallization processes
Speaker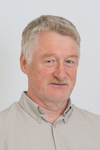 Dr. Markus Schubnell
, Senior Scientist Thermal Analysis, Mettler-Toledo, Analytical
Markus Schubnell was awarded a Ph.D. in physics from the University of Bern in Switzerland. From 1988 to 1998 he worked as research fellow at the Paul Scherrer Institute, Switzerland. Dr. Schubnell's main field of research was solar energy. From 2001 to 2011 he was a lecturer in physics and statistics at the University of Applied Sciences in Northwestern Switzerland. From 1998 to present, Dr. M. Schubnell has worked as a scientist in the department of Thermal Analysis of Mettler-Toledo.