Register to learn about liquid foam properties and measurements, and how the personal care and food & beverage industries rely on KRÜSS foam analyzing technology to optimize their formulations.
---
Time:
2 PM EDT (11 AM PDT /
8:00 PM CEST)
Presented by: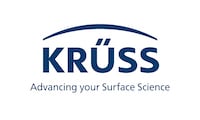 Overview
In this webinar, KRÜSS experts will be joined by a developer from Clariant Specialty Chemicals to explain how they achieve and control the desired foam properties for their applications.
Traditionally, many foam developers have used shake tests to measure their foam. But these tests are extremely limited and inconsistent.
Webinar attendees will learn about the huge impact that the quality of foam can have on a product or process: from toothpaste and shaving cream to milk foam in a cappuccino. To give customers what they want by developing products that meet these demands, a solid understanding of the numbers is critical.
Key Takeaways
Identify the physical attributes that define the properties of foam
Discover how you can influence foam behavior
Understand how to measure relevant parameters including foam formation, stability, structure, liquid content, drainage speed, decay time and bubble size
Learn how our foam analysis tools can deliver all the foam values simultaneously in the same foaming and decay experiment
Speakers

Andrew Mellor
, Technical Consultant and Applications Market Manager, KRÜSS GmbH
As a researcher and consultant, Andrew has been immersed in the field of surface science for almost a decade. He completed his doctorate in molecular modelling and materials science, but has since expanded into the macro world focusing on interfacial interactions. He joined the KRÜSS team in 2017 and is well acquainted with a wide range of analytical techniques for foam analysis, tensiometry, surface free energy determination, wettability and adhesion analysis, emulsification, coating science and surface activation.

Rodrigo MenaBrito
, Claims Substantiation and Application Development Manager - Consumer Care, Clariant
For the last eight years, Rodrigo has been a key technical leader at Clariant Specialty Chemicals located in New Providence, New Jersey. He holds a master of science in chemical engineering. Throughout his career, he has specialized in consumer products, new business development, account management, project management and product development. He is currently the Claims Substantiation and Application Development Manager in the Consumer Care division at Clariant.