Join this webinar to learn the main challenges in validating the manufacturing of lightweight engineered automotive bodies and how to address them using virtual smart manufacturing.
---
Time:
11 AM EDT (8 AM PDT /
5:00 PM CEST)
Presented by: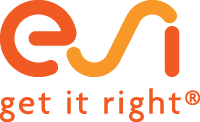 Overview
Virtual "smart manufacturing" is key in identifying the right materials and processes and ultimately achieving the performance requirements for the next generation of automotive and mobility options. The immediate future of mobility is already showing signs of this transformation, but how ready are we all to adjust to this "new norm"?
Register to learn how smart manufacturing and innovative mobile technology can help address manufacturing challenges.
Key Takeaways
Learn how to achieve body manufacturing validation in record time with Virtual Prototyping
Understand how to reach high quality manufacturing with stamping and welding simulation
Discover the new role of casting in the body manufacturing
Develop the lightest vehicle with composites structural engineering
Speaker

Eric Kam
, Marketing and Alliances Director, Manufacturing Business Channel, ESI Group
Eric Kam is the Marketing and Alliances Director for ESI Group's Manufacturing Business Channel, supporting their Immersive Experience (VR/AR/MR/xR) Solutions and Virtual Manufacturing Suite. He is an outspoken advocate for the ongoing transformation in computer aided design, finite element analysis and computer aided engineering. He has spent the bulk of the last 25 years promoting the democratization of previously "analyst-driven" technologies to bring the benefits of virtual engineering tools to the engineering and manufacturing practitioners themselves.