Agenda
**Subject to change prior to show date
11:00 AM - 6:30 PM EDT (8:00 AM - 3:30 PM PDT)
Quality, Test & Measurement Open
Visit the many booths in the Exhibit Hall, chat with booth representatives, learn about new products, and more.
Visit the Networking Lounge and interact with other event attendees.
Visit the Resource Center and download all materials of interest.
11:30 AM - 12:30 PM EDT (8:30 AM - 9:30 AM PDT)
Time:
11 AM EDT (8 AM PDT)
Overview
To keep pace with the industries they serve, today's testing techniques and tools need to be more sophisticated, more powerful, and more varied than ever before. Software optimization, new technology investment, and the implementation of more efficient test system strategies will improve your company's test system performance.
Learn More
Time:
11 AM EDT (8 AM PDT)
Overview
Leading electronic manufacturers have discovered that treating test like a product is essential for engineering a competitive test strategy because it enables them to ensure the optimum quality, budget, release date, and utilization of test resources. Treating test like a product ultimately involves giving test system development its own milestones in the NPI tracking system, assigning the appropriate personnel resources, and investing in the necessary internal and external tools to ensure proper test development. This session will discuss proven best practices for treating test like a product.
Learn More
1:00 PM - 2:00 PM EDT (10:00 AM - 11:00 AM PDT)
Time:
1 PM EDT (10 AM PDT)
Overview
Color can be critical when inspecting products such as food, pharmaceuticals, or color-coded parts. This presentation discusses the fundamental concepts behind the detection and measurement of color, and how those concepts determine the selection and application of a color machine vision system.
Learn More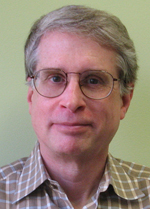 Ben Dawson
, Director of Strategic Development, DALSA IPD
2:30 PM - 3:30 PM EDT (11:30 AM - 12:30 PM PDT)
Time:
2 PM EDT (11 AM PDT)
Overview
High-frequency ultrasound is used to determine component integrity in all stages of product life, from raw materials to manufacturing to failure analysis. This presentation will describe how defects such as voids, cracks, and delaminations can be identified without damage or harm to the samples.
Learn More
Ray Thomas
, Director of Analytical Services, Sonoscan
Time:
2 PM EDT (11 AM PDT)
Overview
Distributed instrumentation systems offer significant advantages when compared to centralized systems; however, their designs must take into account factors such as signal conditioning, self-calibration, excitation, and noise rejection to achieve the most accurate and reliable measurement results. This presentation will address these challenges along with best practices to achieve optimum performance.
Learn More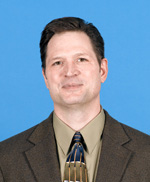 Jon Semancik
, Marketing and Business Development Manager, VTI Instruments
4:00 PM - 5:00 PM EDT (1:00 PM - 2:00 PM PDT)
Time:
4 PM EDT (1 PM PDT)
Overview
Intended to add value to products and the companies that manufacture them, Test and Design-For-Testability are too often viewed as burdensome expenses. Attendees to this presentation will discover how to maximize their return on Test and DFT investment.
Learn More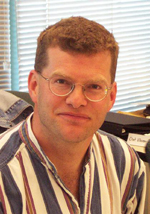 5:00 PM - 6:30 PM EDT (2:00 PM - 3:30 PM PDT)
Interact with Attendees and Exhibitors in the Exhibit Hall and Networking Lounge.
Presentations available On-Demand.