This webinar describes how to plan, implement, and support effective cybersecurity programs for the industrial automation and control systems (IACS) of your organization. The discussion will include best practices in cybersecurity and enterprise integration.
---
Originally presented:
November 3, 2021
Presented by: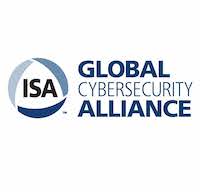 Overview
ISA/IEC 62443 is intended to address a wide range of industries and enterprise sizes. As a result, requirements and recommendations in ISA/IEC 62443 may be appropriate for one industry type, but not another. The scale of an enterprise may also influence the economics of different measures to mitigate risk. It is therefore advisable for each enterprise to assess its current status, its anticipated risks, and economic trade-offs before investing time and resources.
This webinar discusses how an IACS cybersecurity program may be implemented in an enterprise to address these industrial cybersecurity issues.
Topics include:
1) What is an IACS cybersecurity program?
2) How to prepare an IACS program
3) How are IACS cybersecurity standards and IT cybersecurity standards related?
4) What are the costs and benefits of an IACS cybersecurity program?
Also discussed is how to integrate results from an IACS cybersecurity program with existing company practices and procedures.
Key Takeaways
Improve your understanding of:
How to address the unique cybersecurity requirements of your industry and company
How corporate information security and industrial cybersecurity requirements are related
How to organize and provide ongoing support for industrial cybersecurity
Speaker

Gary Rathwell
, President, Enterprise Consultants
Rathwell is currently president of Enterprise Consultants, offering master planning and project management services to industrial clients. He is also active in promoting PERA enterprise integration concepts through the PERA web site that he established, and is working with international bodies including ISA, ISO and IEC to develop enterprise integration and cybersecurity standards. Gary has over 30 years of experience in the automation and operation of process and manufacturing facilities.