We will elaborate on the safety investigation process and discuss how incorporating functional safety standards leads to system dependability. Moreover, we will review how product safety requirements are derived from safety goals and take a deeper dive into this process using electric power steering as an example.
---
Time:
10 AM EDT (7 AM PDT /
3:00 PM CET)
Presented by: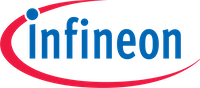 Overview
The automotive industry is facing large disruptive changes as vehicles are undergoing a profound transformation. The reasons are the desire for ever smarter and ever more connected cars, the need to comply with ever stricter emission standards and the calls for sustainable mobility.
All-electric and autonomous cars require fail-operational and highly available electronic systems, based on semiconductors that are the technological backbone of these automotive megatrends. Customers and users have to have trust in these systems, which require dependable systems and semiconductors.
Infineon is dedicated to incorporate dependability into its automotive semiconductor product portfolio, which enables systems to be safe by fulfilling the requirements of ISO26262 the functional safety standard.
Pro-SIL components are developed under Infineon's holistic functional safety approach and ISO26262-compliant and ISO26262-ready components are available for an easy integration into our customer's safe and fail-operational systems.
Our broad semiconductor portfolio for safety applications is also based on the deep and profound system understanding in Infineon. With our internal safety application teams we investigate systems and derive requirements for our safety components. We focus on system solutions and developing the necessary dependable semiconductors for fail-operational and redundant/diverse applications, such as electronic power steering (EPS) or safe transmission systems.
With our system-oriented holistic Functional Safety approach, a high product quality based on a zero defect mindset and further building blocks for integrating safety features. we simplify the safety integration for our customers.
Our semiconductor solutions make it possible to build systems that meet the high requirements of functional safety defined in the ISO26262 standard.
Key Takeaways
Demonstrate why dependable systems are necessary for future autonomous systems
Learn why Infineon's broad portfolio of Pro-SIL products are the right choice for safe dependable systems-today and in the future
Gain insights about Infineon's methods for analyzing safety systems shown by the application example of electric power steering (EPS)
Learn how Infineon´s holistic functional safety approach covers the complete safety lifecycle including after sales service
Speaker

Robert Hierlwimmer
, Senior Director Functional Safety Management, Infineon Technologies
Robert Hierlwimmer is responsible as Functional Safety Director in the Automotive Division at Infineon Technologies. Before joining Infineon Technologies in 2013, he held various positions in the aerospace industry. Robert has more than 20 years of experience in the electronics industry. He holds a degree in electrical engineering from the Technical University in Munich.