An increasing number of products support wireless charging – driven by ease of use and convenience. During this webinar, attendees will learn how the WPC (Wireless Power Consortium) promotes compatibility and safety, and how Infineon's OPTIGA™ Trust Charge provides secured authentication for wireless charging according to the new Qi 1.3 standard.
---
Originally presented:
July 29, 2021
Presented by: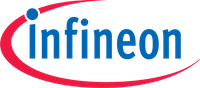 Overview
Wireless charging is becoming more and more common across a wide range of applications. It is convenient and easy for the user, and chargers support multiple devices. But the use of fake chargers or chargers that are not compatible with the device being charged can lead to bad customer experiences (e.g. device does not charge), harm to the device being charged or, worst case scenario, harm the user.
The WPC (Wireless Power Consortium) developed the Qi wireless charging standard with the aim of ensuring device and charger compatibility and device safety, and thus contribute to consumer safety. The new Qi 1.3 standard, released in 2021, mandates the use of security-certified hardware to authenticate the charger to the device. This means that handhelds can verify the authenticity of the charger and only start the charging process with Qi-certified chargers. Qi-certified wireless chargers prevent product damage which can ensue if unauthorized chargers are used, and thus protect the consumer against safety hazards.
Infineon's OPTIGA™ Trust Charge is a turnkey solution providing secured device authentication for inductive wireless charging according to the Qi 1.3 wireless charging standard. Secured authentication with OPTIGA™ Trust Charge contributes to device and user safety by protecting against counterfeit chargers.
In this presentation, attendees will learn about the security requirements of the Qi standard and how Infineon supports manufacturers in meeting these security requirements. We will explain how we make it easy for manufacturers to build security into their designs with our comprehensive solutions and services; what customers can expect from us; and how collaboration between WPC, manufacturers, and Infineon works.
Key Takeaways
Learn why authentication is important for wireless charging
Understand the requirements of the WPC Qi 1.3 standard
Find out how Infineon's OPTIGA™ Trust Charge supports WPC requirements, giving you a comprehensive authentication solution
Understand how you can be part of the WPC Qi ecosystem and get your own personalized OPTIGA™ Trust Charge
Speakers

Kerstin Wilde
, Product Manager Device Authentication, Infineon Technologies
Kerstin Wilde has 10 years of experience in the semiconductor industry. Over the last seven years, she has focused on G2M for security products. Kerstin is product manager, responsible for device authentication products, including OPTIGA™ Trust Charge. Kerstin holds a degree in business administration from the university of Mannheim.

Ingo Liersch
, Product Marketing Manager Device Authentication & Application Marketing Manager Wireless Charging, Infineon Technologies
Ingo Liersch has been in the smart security industry for 20 years. He joined Infineon in 2014, responsible for device authentication solutions - Qi authentication in particular. Prior to Infineon, he worked at G&D (from 2001 onwards), where he was product manager for embedded software and ID cards, going on to hold various management positions in embedded security. Ingo holds a degree in electrical engineering and in industrial engineering.